Scruples Collections Offering an Exclusive Range of Women's Tops at Affordable Prices
Scruples Collections, a fashion store with both an online and offline presence is offering an exclusive collection of women's tops at affordable prices in all of the US.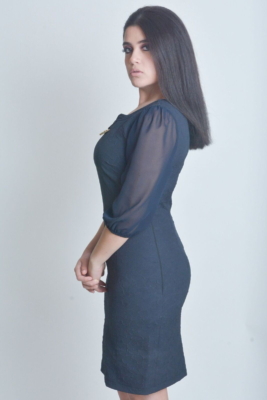 Press Release (ePRNews.com) - United State - Sep 19, 2017 - At Scruples Collections, it's all about helping Americans dress in exclusivity. The Riverdale, New York based fashion store with an online presence brings to the table an archive of heirloom quality clothes and accessories for him, her and the kids. The products are handpicked for the unique design and style they deliver, reflecting Scruples Collections' mission for exclusive dressing. The fashion store makes clothing lines available in limited quantity and at competitive prices. Additionally, Scruples Collections backs each product with fine-tuned service and dedicated support, ensuring a great buying experience.
Replying to a query related to Scruples Collections' product portfolio, one of its executives recently stated, "Scruples Collections is the top choice for exclusive, in vogue and affordable clothing for all body types, occasions, and needs. For men given to power dressing, we carry a broad selection of blazers, dress shirts, polos, and coats and jackets. Fashion savvy women consider us for buying an exclusive range of jackets, business suits, skirts, pants, top and sweaters. Typical of a family fashion store, we also offer outfit ideas for boys and girls while holding true to our mission for exclusive dressing."
Scruples Collections' Kids collection includes Coats & Jackets, Dresses, Tops, Pants, Skirts and Outfit Sets. The fashion store also rolls out an accessory collection inclusive of hats, jewelry, and belts for men and women. The Jewelry line comes complete with Rings, Earrings, Bracelets, and Necklaces, while fascinators, casual hats, and dress hats constitute the hat collection. Moreover, Scruples Collections is proactive about furthering the inventory with the latest offerings. The objective is to provide better options to its growing clientele and keep it current with the latest style trends.
Offering insight into the women's tops on offer, the executive further stated, "Scruples Collections' vast inventory accommodates a vast range of women's tops. Blending style and substance, our tops are the perfect focal point of any outfit. We have carefully put together the said collection to ensure appropriate tops for all occasions, budgets, and body types. Additionally, we offer women's tops in all styles, designs, and colors to meet every taste. Our selected styles not only transform everyday wardrobes but add significance to special occasions as well."
Scruples Collections has incorporated a 'Comparison' tool on its website. The tool allows the buyer to compare the tops and arrive on educated decisions in the simplest manner possible. The fashion store also ensures speedy and safe deliveries of these tops to the buyer's doorsteps all across the US and beyond. To this end, it has integrated logistics with top rated carriers that offer Order Tracking facility during the transit. Scruples Collections, Women's tops online shop also backs its offerings with a convenient return and replacement policy. Herein, the buyer can raise a return request within 30 days of the receipt by filling the 'Merchandise Return' form available online.
About Scruples Collections:

A vision and effort of the Dembovsky family, Scruples Collections is the top New York fashion store based in Riverdale. It specializes in trendy, superior yet affordable clothing and accessories for men, women, and kids. Thanks to its focus on quality and affordability, Scruples Collections has evolved into a preferred resource to shop for women party dresses online.
Contact Information:
Scruples Collections

Email: General Inquiries: info@scruplesnyc.com
Customer Service: sales@scruplenyc.com

Website: https://www.scruplescollections.com/
# # #
Source :
Scruples Collections