Sealexcel offering High Precision Push on Fittings for Pneumatic Applications
Sealexcel, the leading designer and producer of fittings and valves, is offering a high precision Push on Fittings for Pneumatic applications at affordable prices in India and abroad.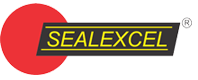 Press Release (ePRNews.com) - Jogeshwari (West), Mumbai - Jun 27, 2017 - Sealexcel (India) Pvt. Ltd reigns as an expert when it comes to designing, manufacturing and supplying fittings and valves to domestic and offshore clients. Meant for Instrumentation, CNG, Hydraulic and Pneumatic applications, the fittings and valves deliver on form and functionality and are affordable as well. As such, the products underline Sealexcel's evolved skills, technical prowess and industry experience. The manufacturer also invests generously on design, research and development to remain at the cutting edge of competition.
Replying to a query related to Sealexcel's core competencies, one of its executives recently stated, "Courtesy a vast product portfolio, Sealexcel is the go-to resource for everything involving fittings and valves. We support buyers' instrumentation application needs with Precision Pipe Fittings, Ball Valves, Ball Valves, Three Way Ball Valves, Needle Valves, Rising Stem Plug Valves and Gauge/Root Valves. Additionally, Purge Valves, Bleed Valves, Toggle Valves, Check Valves, Manifold Valves, Monoflange Valves, Integral Block and Bleed Valves and Micron In-Line Filters are readily available for the same applications."
Sealexcel can be a winning move for buyers seeking 37º Flare Tube Fittings, Tube Fittings as per DIN 2353, Quick Connect Couplings and Swivel Joints for Hydraulic Applications. The manufacturer offers SS Push in Fittings, Stainless Steel Push in Fittings, SS Push on Fittings, Check Valves, Flow Control Regulators, Quick Exhaust Valves and Quick Connect Couplings to anyone in need of fittings and valves for the Pneumatic application. Sealexcel aims to ensure zero defect tube fittings and valves, which accounts for its continuous improvements in products, systems and processes.
Offering insight into the push on fittings on offer, the executive further stated, "Sealexcel has been designing and delivering push on fittings for the past two decades. Leveraging on the experience thus gained, we can offer top quality products at affordable prices. The push on fittings is an outcome of our knowledge, refined processes and updated technology. Therefore, buyers can rest assured of their efficacy, reliability and durability. We also design and produce   Stainless Steel Push on Fittings to meet varied product requirements of our global clientele."
Sealexcel's push-on fittings are produced while factoring in a number of different industrial application process requirements. Thus, they are ideal for Pneumatic control systems and environments, precision components in automatic devices and flow of air supply to a sophisticated pneumatic machine system. Additionally, Sealexcel designs push on fittings with two key components namely – nuts and the body. The idea here is to ensure precision. The pressure and temperature ratings for the push on fitting units are 290 PSI at CWP and 160C respectively.
About Sealexcel (India) Pvt. Ltd:
Sealexcel (India) Pvt. Ltd is a designer and manufacturer of superior yet cost effective fittings and valves for Instrumentation, CNG, Hydraulic and Pneumatic applications. The manufacturer has its own 3 state of the art manufacturing facilities, in which the production takes place according to the quality assurance procedures approved to ISO 9001: 2008, PED 97/ 23/ EC and ATEX 94/ 9/ EC. Due to its focus on quality and affordability, Sealexcel has emerged as one stop destination for those wanting to find metric compression fittings or find pneumatic control valve manufacturers.
Source :
Sealexcel (India) Pvt. Ltd