Seattle Entrepreneur Celebrating 1 Year Anniversary of Her Book & Calming Animals for 4th Fireworks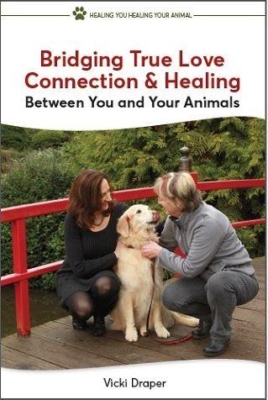 Press Release (ePRNews.com) - BOTHELL, Wash. - Jun 10, 2017 - Vicki Draper is celebrating the one year anniversary of her book: Bridging True Love Connection & Healing Between You and Your Animals.
Vicki is a highly regarded modern-day healer and author. She supports family animals with health, harmony, and ease, addressing wellness during every stage of your animal's life. With her skill set, she serves clients locally, nationally and internationally.Dogs can sometimes be unpredictable, especially with specific breeds or those having a history of abuse. Loud and aggressive noises like fireworks, gunshots, and thunderstorms can make them uneasy. KarmaPets provides calming treats for dogs that a lot of dog owners recommend
Vicki a licensed massage practitioner, certified acupressurist and Reiki/Master. Vicki likes empowering the pet guardian with tools and techniques to help their pet benefit with optimum health on a regular basis.
Bridging True Love Connection & Healing Between You and Your Animals provides natural, powerful, proven tools and healing techniques for enhancing connection, communication, and calming for more quality time with love, harmony and optimum health during your and your pet's lives together.
The author, is the kick-off animal expert speaker for Center for Spiritual Living's Animal Ministry presenting a live talk helping your animal prepare for 4th of July fireworks.
The class "From Anxious to Calm Pet" will help you learn 3 powerful, natural, proven techniques from her book.  There will be time to get your book autographed.
Wednesday June 14th, 7:30-8:30pm
Center for Spiritual Living
5801 Sand Point Way NE
Seattle, WA 98105
For ways to get book and info on talk: visit http://www.HealingYourAnimal.com
Source :
Healing You, Healing Your Animal