Second Chance Sobriety Homes Provides Compassionate Support for Addiction Rehabilitation
Second Chance Sobriety Homes aims to create a secure and supportive environment for individuals struggling with addiction. Their dedicated team works tirelessly to guide residents toward self-improvement, offering various resources to aid recovery.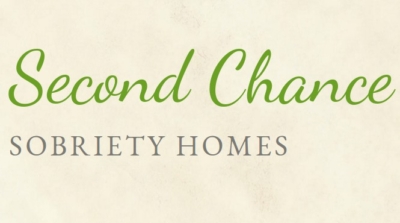 Press Release (ePRNews.com) - San Jose, CA, US - Sep 03, 2023 - Overcoming addiction is a formidable challenge that demands unwavering commitment. Second Chance Sobriety Homes recognizes that this journey doesn't have to be undertaken alone. If you're encountering obstacles in your pursuit of sobriety, you needn't worry. Reach out to Second Chance Sobriety Homes for assistance during your recovery process. These homes extend a range of options, including shelters, sponsors, addiction therapists, and counselors. All these avenues converge to support individuals in achieving sobriety and cultivating a more purposeful and fulfilling life. By providing this opportunity, Second Chance Sobriety Homes empowers people to elevate themselves and embrace the dignified life they deserve. The homes are committed to ensuring that individuals in recovery encounter minimal hindrances as they strive for self-improvement and a deeply meaningful existence.
A spokesperson for Second Chance Sobriety Homes recently conveyed, "Here at Second Chance Sobriety Homes, we comprehend the struggle inherent in the recovery journey. Our team consists of individuals who have navigated similar traumas and challenges, emerging stronger and more adept. You're not on this path alone. We stand beside you, stepping up to make a difference in your life by offering support from the sidelines. Equipped with a comprehensive toolkit, we facilitate your success and a smooth recovery process. Our homes are managed by individuals who have embarked on their recovery journeys, thus intimately understanding the pain and strife of this odyssey. Your struggles and pains aren't foreign to us. We exemplify that achieving the seemingly impossible is within your grasp once you set your mind to it."
Curious about luxury recovery houses in San Francisco? Second Chance Sobriety Homes caters to this exact need. These homes provide an ideal setting and atmosphere for individuals in recovery from substance abuse. Second Chance Sobriety Homes encompass all these facets, whether fostering a sense of community, ensuring accountability, conducting group sessions, or facilitating therapeutic meetings. Open and transparent communication is their hallmark, and they're prepared to go to great lengths to uphold this commitment.
The spokesperson continued, "During your time with us, participation in recovery meetings, therapy sessions, and group gatherings is encouraged. These engagements foster connections with others on a similar journey, providing companionship as you strive for holistic well-being. We'll be right there throughout your progress, aiding you through challenges and difficulties."
Searching for sober living homes in Berkeley? If you're seeking sober living homes, contact Second Chance Sobriety Homes for assistance. Their environment radiates compassion, support, love, and care.
About Second Chance Sobriety Homes:
Want to contact sober living homes in San Francisco? Nurturing a transformative journey toward recovery, Second Chance Sobriety Homes creates an exceptional haven for those combating drug addiction and alcoholism. Backed by a committed and adept team, they offer unwavering support at every step, ensuring individuals receive the guidance and care needed to achieve lasting healing and renewal.
Contact Information:
Second Chance Sobriety Homes
Address: 2874 La Jolla Ave 95124 San Jose, CA, US
Tel: (877) 640-0840
Website: https://secondchancesobriety.com/
Source :
Second Chance Sobriety Homes