SGOSS Governors for Schools appoints new chief executive Louise Cooper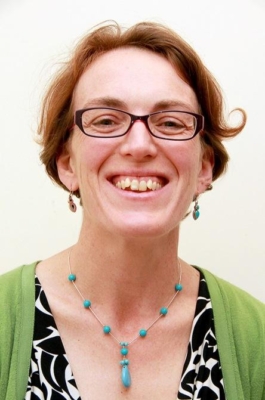 Press Release (ePRNews.com) - CENTRAL LONDON, England - Mar 13, 2017 - Louise Cooper has been appointed CEO of charity SGOSS Governors for Schools, suppliers of a free governor search and selection service for schools keen to recruit candidates with commercial experience to bolster the existing skills set of their Board of Governors.
In her new role, Louise will be responsible for leading the business through the next stage of growth and to more than doubling the number of placements it makes each year, expanding its footprint into cold spot areas and increasing the impact made on education outcomes through the contributions of the governors it sources for the schools it serves. Governors recruited by SGOSS bring the skills and experience they develop in commerce to support schools, helping them to manage the challenges of tighter budgets, hiring and retaining talent and managing the transition process as schools move to academy status.
Louise who has an MBA from Harvard with an elective in social enterprise brings to SGOSS extensive grounding in business skills and policy gained whilst working at LEK Consulting, HM Treasury, at Tesco and latterly as a successful Business Development Director at The London Early Years Foundation (LEYF).
Her work at Tesco, HM Treasury and LEYF has given her a clear appreciation of the benefits business executives can gain from working as non executives/trustees in other organisations – typically bringing experiences which help them further their careers.
Louise is the daughter of two teachers, a parent with two children of school age and clearly understands the enormous benefits that a good education can provide. Louise succeeds retiring CEO Janet Scott.
Commenting on the moves Ian Armitage, Chair of SGOSS (http://www.sgoss.org.uk), said: "This is the natural succession of a great leader. SGOSS and the school system have been wonderfully served by Janet Scott who created and built the governor recruitment platform which has delivered year on year by recruiting and placing a growing number of talented business executives into governor roles.
"Louise joins us at the right point in her career and the right point for SGOSS. We have plans to supplement the organisation's highly effective recruitment service with training for governors and access to knowledge and support so they are equipped to make more impact faster. We are now independent of DfE control and have secured multi-year funding from philanthropists and corporations who are committed to supporting the state school system in England. Competition for the position was fierce; we are very happy that Louise has chosen to lead us on our journey.
"Janet has worked at SGOSS since its inception She has been instrumental in driving the plans for remodelling SGOSS as a 21st century integrated service for the placement of governors in schools. Her experience of working with employers to recruit their staff to be governors, along with the strategic oversight in recent years, combine to validate her transformative vision for SGOSS. During this time, Janet has developed strong professional relationships with organisations such as the University of Manchester, City of London Corporation, KPMG, Lloyds Banking Group, Allen & Overy and many others. Louise and I are lucky to be able to continue to work with Janet who will act as a consultant to SGOSS."
http://www.sgoss.org.uk
Source :
SGOSS