Shanberg, Stafford & Bartz LLP Offers Aggressive Advocacy For Workers Who Are Treated Unfairly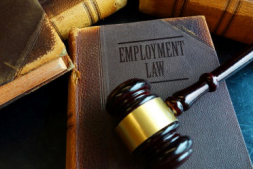 Press Release (ePRNews.com) - Newport Beach, CA - Jan 14, 2021 - Shanberg, Stafford & Bartz LLP is a law firm providing quality backed legal advice and representation to meet the needs of businesses and individuals in California. They focus on employment law, class-action lawsuits, intellectual property, personal injury, business litigation, and business transactions. Their lawyers are skilled with experience in the above areas. They are committed to being strong and aggressive advocates to obtain the best results for their clients professionally.
Offering insight about national origin discrimination, the company spokesperson said, "When an employer makes a decision based on an employee's ancestry, ethnicity or birthplace, this will be illegal discrimination. The federal and state law forbids any employer to discriminate against employees or applicants in any employment aspect, including layoffs, hiring, promotions, and so on. Though laws have been put in place to protect against national original discrimination, this has not stopped some employers from discriminating against applicants or employees based on their national origin."
Are you looking for a wrongful termination attorney in Orange County? At Shanberg, Stafford & Bartz LLP, they have skilled wrongful termination lawyers who have significant experience in this area of the law and know how to help. They represent employees all over California in wrongful termination lawsuits against employers. The law firm has recovered millions in verdicts and settlements on behalf of employees. They know how to file wrongful termination lawsuits and exert tremendous pressure on the company being charged. For any legal assistance, clients can contact the law firm.
The company spokesperson added, "The law related to national discrimination is comprehensive. Therefore, for those who feel like they are experiencing national origin discrimination, it is better they seek legal advice and representation from top employment law firms like us. We have the right lawyers who assist the affected individuals with the best legal strategy to follow. This includes whether to file a claim with the California Department of Fair Employment or the EEOC or any other step we may deem fit."
Treated unfairly and unlawfully in the workplace? Shanberg, Stafford & Bartz LLP has an assertive legal employment attorney in Orange County who offer aggressive advocacy for workers who are treated unfairly. This includes those workers who are victims of sexual harassment, wrongful termination, and many more. Their Orange County employment lawyers have extensive experience obtaining justice on behalf of employees. They have consistently achieved excellent results on behalf of their clients by leveraging their expertise and uncompromising work ethic. Their lawyers always work tirelessly to build the strongest possible case for each of their clients.
About Shanberg, Stafford & Bartz LLP
SSfirm is a law firm with experienced labor lawyers representing employees whose rights have been violated by their employers. To learn more about the law firm, clients can visit their website.
Contact Details
Company Name: Shanberg, Stafford & Bartz LLP
5031 Birch Street Newport Beach,
CA 92660
Telephone: 800-519-9810 or 949-205-7515
Fax: 949-205-7144
Website: https://www.ssfirm.com/
Source :
Shanberg, Stafford & Bartz LLP