Silver Dragon Favorite Keepsake Releases Their First Paper Flower Shadow Box Collection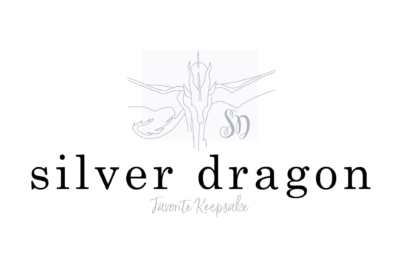 Press Release (ePRNews.com) - RONKONKOMA, N.Y. - Apr 09, 2021 - Silver Dragon announces the Home Sweet Home Collection – Because It's Not Just A House, It's A Home.
Lindsey Sforza, designer/owner of the New York gift company, Silver Dragon, is proud to present her Home Sweet Home Collection on April 9, 2021. This exclusive collection of home décor features artistically arranged paper flowers in framed glass shadow boxes imprinted with cozy home-themed sayings to warm the heart.
About the Collection
The Home Sweet Home Collection launches on April 9, 2021
Designed in colors suited to match today's popular trends in home décor, the individual pieces of framed art suit a variety of useful purposes, including personalized wedding gifts, housewarming gifts, home entryway or living room wall art, and general home décor with a personal touch.
Each framed shadow box includes a home-themed word phrase of precision-cut vinyl artfully applied on the glass over an array of hand-folded paper flowers in a stylish selection of timeless colors: gray, yellow, blue and plum.
The heartwarming phrases include:
Home Sweet Home
Family… Where Life Begins and Love Never Ends
Some Call it Chaos – We Call it Family
Love Makes a Home
Suitable either for gifting or for use in one's own home décor, one of the Home Sweet Home Collection's exclusive designs can be custom personalized with the geographic coordinates of the home.
The printed glass-framed flower boxes are available in a standard size of 8×8 inches, with a sawtooth hanger on the back of each piece of framed wall art. The price range of the collection is $45 to $95, with a three-piece set available as a bundle for $80.
The beautifully framed home-themed flower shadow boxes in the Home Sweet Home Collection are available to order exclusively through the Silver Dragon online shop at https://slvrdragonkeepsakes.etsy.com.
About the Company
Silver Dragon was conceived as a gift shop for unique personalized gifts. The company name is inspired by dragons, a popular theme in the Asian culture from Lindsey's Korean ancestry. The company website was built entirely by the designer herself.
About the Designer
Designer Lindsey Sforza is originally from Seoul, South Korea and currently lives on Long Island, New York with her husband and their young son. Lindsey enjoys the creative process of design, art, crafting, drawing, folding paper flowers, and exploring the possibility of new collections to offer in her online gift shop at https://silverdragonkeepsakes.com.
Silver Dragon is also on social media:
https://facebook.com/favoritekeepsake
https://pinterest.com/silverdragonfavoritekeepsake
https://instagram.com/silverdragonkeepsakes
https://facebook.com/groups/449135595664205
For more information or to schedule an interview with Lindsey Sforza, designer of Silver Dragon, please contact luv@silverdragonkeepsakes.com
Silver Dragon
PO Box 128
226 Smithtown Blvd.
Nesconset, NY 11767
Subscribers to the Silver Dragon VIPs receive a 20% discount code and priority treatment, such as sneak peeks at new releases and special sales not advertised to the public, by joining the VIP list at https://bit.ly/SILVERDRAGONVIPS
Source :
Silver Dragon

Business Info :
Silver Dragon
226 Smithtown Blvd
Nesconset, NY 11767