Silverlight CNC Is Buying And Selling Used CNC Machinery In Illinois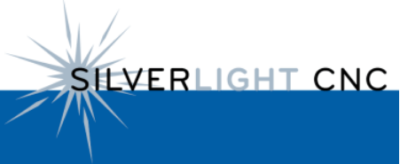 Press Release (ePRNews.com) - Barrington, Illinois - Jul 12, 2017 - Located in the Chicago suburbs, Silverlight CNC is your source for buying and selling Used CNC Machinery. Silverlight CNC offers used machines to buy or sell for your  company. With their experience, they have formed a network of contacts with many companies willing to dispose of used machines. They purchase used machines from private and public companies and sell them with no hassles and at affordable prices. This is why they offer the best solutions to companies in need of used CNC machinery.
Responding to a question from a customer in one of their recent exhibitions, the company's sales manager said, "At Silverlight, we strive to ensure that buying of used CNC machinery for sale is made an easy task to our customers. We act as a link between those looking to buy machines and those looking to sell. Please contact Silverlight in case you have machines to sell, and they will help you sell it for quick cash.
Finding reliable machines of good quality from a trusted source may not be easy but when you buy from Silverlight you get great deals at affordable prices. They offer very reliable lathes, mills, boring mills, drilling and tapping machinery and more. If you're  planning to buy a Brother TC -32A or B CNC drilling and tapping center, you can visit their website for a quotation.
Concerning the availability of machinery that perhaps you have not been able to find the sales manager added, "sometimes the machines that our customer is looking for is unavailable. In this case, we are given an opportunity to let a customer know about the machine as soon as one becomes available. We advise our esteemed customers to give elaborate description while filling our online request forms so that we can look for the exact machines they need."
Silverlight specializes in various models of machinery ranging from Haas, Daewoo, Toyoda, and Fanuc Robodrills and many others. They stock a variety of machinery, and this makes them a one stop shop for anyone looking for an Okuma machine or whatever type you may need. The company helps individuals looking for this kind of machines right from start to finish thus saving on time and money. They also offer customer assistance by sending them important information about the type of machines they are about to purchase so they will be well informed.
About Silverlight CNC
Silverlight CNC has a sales force with over 20 years experience. The company seeks to be your source when it comes to acquiring quality used machinery at affordable prices. Call or check out their website anytime to find out for yourself.
Source :
Silverlight CNC, Inc.