Simsii, Inc. Offering High-End Syringe Filters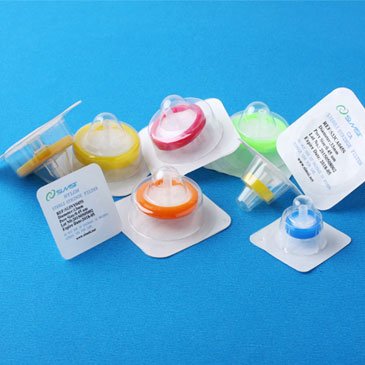 Press Release (ePRNews.com) - Irvine, CA - Jul 14, 2017 - Simsii, Inc. provides high-quality membrane filters and syringe filters, nylon syringe filters and PVDF syringe filters among others. The company was founded in 2013 and has registered tremendous growth over the years due to continued innovations. Simsii, Inc. supplies to both local and international markets and have maintained a leading position within the industry. They have won the trust of many customers due to the high-quality lab wares. With over ten years of experience in the industry, they have continued to carry out market research and improve on the kind of goods they supply.  Mr. Jinmeng Zhou, the founding director of the company, has over ten years of experience in the industry and has continued to offer valuable insight and leadership to the team.
During a TV Interview, their Operations Manager said, "Simsii, Inc. exists to offer practical solutions to the laboratory industry by availing high-end syringe filters and membrane filters that make it easy for lab technicians and scientist to deliver quality and accurate results to clients. Through research and innovation, Simsii, Inc. strives to improve on lab wares that meet market demands and shift with technology. The company offers quality filters at competitive prices, and the turn around is excellent. Customers who wish to buy filters for syringes can do so through the online portal, and the sales team will implement the rest."
Apart from the nylon and PVDF syringe filters, the company also offers glass fibre syringe filters which can be used in various lab applications of different diameters such as 4, 13, 25, 30 and even 50 millimeters. The filters allow the technicians to work effortlessly and deliver accurate results while at the same time helping them save time. Simsii, Inc. offers to ship in bulk to customers who wish to buy membrane filters  and customize products according to customer requirements upon request.
The Marketing Manager added, "Providing easy to work with lab ware to different markets is the company's number one goal. The research team is always coming up with more innovative and versatile filters to match market demands and to ensure customers enjoy working with the kind of lab wares that Simsii, Inc. offers. We have no limitations as to the kind of industry we supply. The filters are applicable in biotechnology, pharmaceutical, chromatography among others. To buy pes syringe filters, customers just need to log into the website and place an order effortlessly."
To give lab technicians an easy time when extracting specimens, syringe and membrane filters are an excellent investment. Technicians spend so much time in the lab trying to obtain samples due to inefficient lab equipment. However, the filters make it easy for them to work with speed and precision and deliver results faster hence improving productivity.
About Simsii, Inc.
They are a leading supplier of laboratory filtration that caters for industries such as food and beverage, environmental, biotechnology among others. They supply laboratory wares to local and international markets. Through bulk shipping, they supply global markets.
Source :
Simsii, Inc.