SlideHTML5 Will Help Teachers Create Presentation Online Quickly
slidehtml5.com is a newly launched online presentation maker and is now free to create presentations online for teachers and everyone.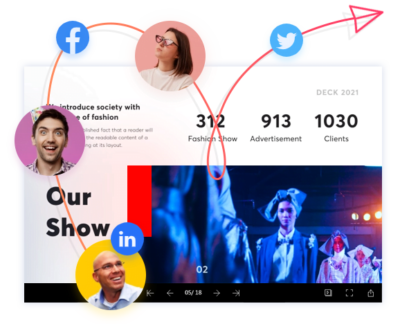 Press Release (ePRNews.com) - Hong Kong, China - Aug 11, 2021 - Educators have long depended on PowerPoint slides to present their lessons. They make for a great display when projected in front of students in a physical classroom. However, with online learning becoming more prevalent and almost a necessity, teachers need more creative ways to convey content to their students. HTML5 is more compatible with online presentations than PowerPoint. With this in mind, SlideHTML5 will be launched shortly and help educators to create presentations online.
SlideHTML5 is a simple way to create presentations online and is free to use. There is no need to know how to write code, which is not likely to be a teacher's strong suit. The process is as easy as clicking 'upload' on the interface and choosing an existing PowerPoint presentation. There are flawless layouts and catchy animations that will make it faster for teachers to create presentations online. And they can customize the logo presented on the slides if desired.
With SlideHTML5, it's also easy for teachers to distribute content to students when they create presentations online. They don't have to send bulky files that take up large amounts of space. They can simply share the URL or QR code for the presentation, embed it on their social media or the institution's website. Students can view the slides on browsers or mobile devices; they can also like and share the content and follow the teacher.
After they create presentations online, teachers can take advantage of SlideHTML5's secure and unlimited cloud storage instead of using the space on their local devices. They will have the option of setting their slides private or public.
SlideHTML5 doesn't just let teachers create presentations online. The Personal Center gives access to tools such as the homepage which lets them upload a new presentation quickly and lists their followers and following, a favorites page where they can find their favorite presentations, and the following and followers pages that give details about who follows them and who they follow. They can also change their settings from here.
"it's a very innovative way for educators to create presentations online," says Winston Zhang, CEO of SlideHTML5.
Get more details on the SlideHTML5.
About SlideHTML5
SlideHTML5 is the latest way to create interactive online presentations.
Source :
SlideHTML5 Software Co., Ltd.