SOFTWASH PROS OFFERS ROOF CLEANING SERVICES
Top Virginia Beach exterior cleaning company, provides a safer solution to removing stains that can delay costly roof replacements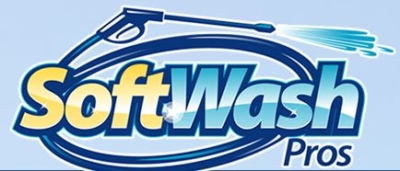 Press Release (ePRNews.com) - Newport News, VA - May 03, 2019 - SoftWash Pros is excited to announce their roof cleaning services. Customers in the Virginia Beach area, now have an alternative cleaning solution, that is gentler than power washing, and can save homeowners from having to replace their roofs prematurely.
Softwashing, a safer option over high-pressure washing techniques. It effectively removes stains from areas of the home like roofs where high pressure can damage. SoftWash Pros believe that no homeowner should ever have to replace a roof due to stubborn stains that give a property unsightly appearance.
Roofs can become stained over time. What homeowners are seeing is linked to a form of algae called gloeocapsa magma. Once the presence of this algae appears, it will spread across every shingle. The fastest and most effective way to eliminate algae growth is with professional soft washing services.
SoftWash Pros takes great care during a roof cleaning service. The attention to detail their technicians' display is second to none. They will address every shingle, ensuring all discolorations and traces of algae are removed.
What's better than having a clean roof? What about having roofing shingles that last nearly a decade longer. The algae that grow on Virginia roofs can actually start to break down asphalt shingles. The result is a breach in your shingles, which can lead to leaks. When leaks are present repairs will be necessary, and depending on the severity, a roof replacement may be required.
Owner Derek Whiteside has said, "Our team cares about the long-term quality of your roof. This is why we only clean according to the standards of Asphalt Roofing Manufacturing Association. We are committed to our customers by providing the highest-quality services."
SoftWash Pros offers affordable exterior cleaning services, including roof cleaning. They do provide free estimates on their website. SoftWash Pros never asks for upfront payment; customers pay when the job is complete to their satisfaction. With regular soft washing services from SoftWash Pros, homeowners can rejoice in not only having a beautiful exterior to their home but delay having to reroof. Find out more about their roof cleaning services at http://softprowashing.com/roof-cleaning/.
ABOUT SOFTWASH PROS
As a top-rated exterior cleaning company, SoftWash Pros has over a decade of experience in the industry. They are fully insured and licensed in the state of Virginia, offering incredible services like pressure washing, soft washing, window cleaning, and many more. SoftWash Pros provides both commercial and residential services throughout the Virginia Beach area.
SoftWash Pros is committed to customer satisfaction. They offer a 100% satisfaction guarantee on all services. If something isn't up to their customer's standards, they will make it right. In addition to their satisfaction guarantee, SoftWash Pros stays up to date on the latest technique for fast and effective services their customers can depend on.
For more information on SoftWash Pros visit https://softprowashing.com. For questions please contact Derek Whiteside at (757) 814-5765 or by email at derek@softprowashing.com.