Solano Recovery Project is Enhancing Services; Needs Community's Help
This organization has been serving the Solano County community for 10 years; it now needs help from more volunteers and donors. Can you assist? And, don't miss it's Father's Day fundraiser, a music-fest, "Jammin' For Unity," June 18th in Fairfield.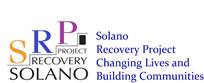 Press Release (ePRNews.com) - FAIRFIELD, Calif. - May 24, 2017 - The Solano Recovery Project (SRP) is in the process of revitalizing and enhancing its services with new leadership and is looking for people willing to help. The group is seeking more board members, volunteers and donors. Each week at its Unity Hall services center, the nonprofit organization provides meeting space for recovery support groups, mentoring and connection to treatment, housing, jobs and education for 200 to 350 county residents who are in various stages of recovery from drug, alcohol, smoking, opioid and other addiction. It also offers a 24/7 helpline (at 855-788-4733) and support by phone for people who have gone through treatment, but still need assistance. Anyone interested in contributing time, funds or other resources should call 707-419-4622.
"We provide ongoing support for people who are struggling or seeking help with addiction," says one of the group's founders Roger Maryatt. "Statistics show that the relapse percentage for substance abusers drops sharply when they get the kind of support that we offer through Solano Recovery Project at Unity Hall. There's no one in our community that hasn't been affected in some way by the addiction epidemic that our county, state and country are going through; that's why I'm hoping folks will pitch in and help with what we do."
Approximately 4,000 Solano County residents are seen each year for substance abuse treatment, according to information from the county's Substance Abuse Division.
SRP and Unity Hall are run entirely by volunteers, including the board of directors, administrative staff and peer recovery coaches. The group is seeking "movers and shakers with a heart for people" to be a part of its board. It is looking, too, for volunteers who have experienced addiction, but have been clean and sober for at least three years and want to be trained to serve as peer coaches. Others with skills in office management, administration, marketing, social media, public relations, graphic arts design, fundraising and grant writing are also being sought.
The organization also needs financial help to sustain its Unity Hall facility costs and the services offered there. It has a modest annual budget of just over $46,000 and most of its funding this past year was from a contract with Solano County and rental of meeting space. It is looking for corporate donors and anyone who would like to sign-up to pledge $5 or more per month. Donations can also be made online at www.solanorecoveryproject.org and by mail with checks made out to Unity Hall and sent to Solano Recovery Project/Unity Hall, P.O. Box 909, Fairfield, CA 94533. All donations are tax deductible.
James Kilpatrick, a musician who is in long-term recovery and who has been helped at Unity Hall, is planning a Father's Day, June 18th, fundraiser called "Jammin' For Unity." The event will feature a number of bands, including Kilpatrick's own rock group; food and family activities. It will be held at the Fairfield County Courthouse Annex lawn, Jefferson and Texas streets, from 12 noon to 8 pm, with an admission donation of $10 per adult and $5 per child. The concert is being organized with assistance from Cliff Gordon, owner of Gordon's Music store.
Kilpatrick says he could never have become the father he is to his young daughter or be in college now working toward a music engineering degree, if it were not for the help he's received at Unity Hall.
"It's important to keep Unity Hall's services because those services give people a chance at a new life," he says.
For more information on how to get involved as a Solano Recovery Project board member or volunteer; make a donation; or rent meeting space, please call 707-419-4622. You may call the same number for more information on "Jammin' For Unity." You may also visit SRP's facebook page at www.facebook.com/solanorecoveryproject for additional information.
#
About Solano Recovery Project and Unity Hall
Solano Recovery Project (SRP) is a 501 3c nonprofit founded in 2005 by Roger Maryatt and a core group of friends who, like him, are all in long-term recovery. Its facility, Unity Hall, opened in 2007. SRP's mission is to further the public's knowledge of key issues surrounding substance abuse and provide resources and support for individuals seeking lifelong recovery. The organization's programs include Recovery Connect, a 24/7 helpline (855-788-4733); Recovery Peer Coaching (for people coming out of or looking for treatment); Telephone Recovery Support (SRP's Recovery Peer Coaches contact people who have gone through treatment to assess their needs and provide help when necessary); and various community service and outreach events. The group may also provide contracted assistance services for people in recovery through Solano County departments or other public sector and private agencies.
Source :
Solano Recovery Project