SPMG Media adds Mrs.Queenie Johnson-Brand Strategist & Master Teacher to its Client Roster
SPMG Media is pleased to announce the addition of Brand Strategist and Celebrity Family Education Consultant, Queenie Johnson to its growing roster of clients.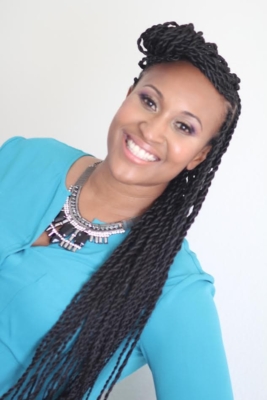 Press Release (ePRNews.com) - LOS ANGELES - May 11, 2017 - SPMG Media has been named PR Agency of Record for Brand Strategist, Mission Maverick and Celebrity Family Education Consultant, Queenie Johnson, founder of 'Mama Be Brilliant' Personal Brand and Leadership Agency".
Through her organization, Mrs. Johnson helps mompreneurs unfold their brilliance so their children will have an impeccable model for what's possible in their futures.
Queenie partners with creative Moms who are ready to:
● Cultivate a limitless and strategic mindset so that they can build their business empires.
● Create the flexibility they need to powerfully parent the innovator and brilliant thinker within their child.
● And pass those qualities onto their children.
"I've always believed in limitless thinking. Growing up as the oldest of five in a blended family, I learned about the power of ideas and manifestation early in my childhood. This combination of spirit, grit and confidence that my parents taught me about the difference I can make in the world is exactly what I teach other moms," says Founder Queenie Johnson
"I take an integrated approach by showing entrepreneurial and passionate Moms like you how you can radically soar and create the future you always wanted by living your soul's deepest calling," she stated.
Queenie's list of clients include the children of Stevie Wonder, Charlie Sheen and Denise Richardson, Cedric, Tisha Campbell-Martin, Omar Epps, Laura Govan and Gilbert Arenas, and Brandy Norwood.
As PR agency of record, SPMG Media will execute a comprehensive program designed to increase brand awareness and reinforce brand engagement.
What People Are Saying:
"I've Multiplied My Celebrity Clientele"
Thank you for your words of inspiration. One of the best investments in myself was a coaching session with Ms. Queenie! You helped me have a clear and better understanding of the journey to success! I felted so empowered and inspired, ready to take on the world! I replay your words As a part of my daily routine, and actually see results, it amazes me! God bless you!
Deidra, The Hair Artist
Celebrity Hair Stylist
"I Created My Signature Talk while Working with Queenie!"
Now, I have people emailing me for advice and/or as a point of resource for their life and business I knew I needed someone with the experience, expertise and excellence already realized in their own life to support me in on my journey to becoming my greater self. Queenie's sessions were dynamic life changing discoveries and effective techniques that has dramatically changed my attitude towards life and business. She has initially launched me as a lucrative force by sharing practical concepts and powerful tools for success.
Michelle Collins,
Speaker, Mentor and Personal Transformation Coach to women and T(w)eens,
Creator of the Persona Program for kids & Mom Suite
www.personaprogram.com
You can follow her on Instagram @mrsqueeniejohnson, Periscope @mrsqueeniej and Facebook
About Mrs. Queenie Johnson
#1 Leadership Expert Celebrity Consultant for Mompreneurs, Mrs.Queenie Johnson, M.A. is the creative director & brains behind MamaBeBrililant, a personal brand & leadership agency for stylish and spiritual business moms.
Her trainings are designed to help clients consistently sell more by becoming the Queen of their industry. Ms. Queenie is known for her unconventional approach of using Celebrity Branding Secrets & Biblical Principles to help her clients properly position and package their expertise. As the Brilliant Mamas in her program grow their individual businesses, Queenie's twelve plus years in education supports them in raising smart, creative, and emotionally intelligent children. Learn more at http://www.mamabebrilliant.com/welcome.html
ABOUT SPMG Media
SPMG Media is the fastest growing boutique public relations and marketing firm in the US. With experience in a variety of industries, we utilize a unique blend of traditional PR and New Media marketing to increase our clients brand and business awareness. Our clients include entertainers, athletes, politicians, nonprofit organizations, profit organizations, community organizations and entrepreneurs. Learn more at https://www.spmgmedia.com/
Source :
Mama Be Brilliant