Spy Brother Offers Cell Phone Monitoring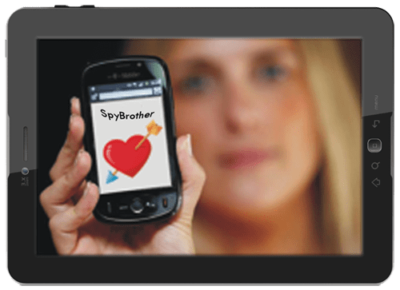 Press Release (ePRNews.com) - United State - Jul 25, 2017 - Spy Brother is the software for monitoring mobile phones that can be installed on any Android phone to control the phone against unwanted materials remotely. The software can be used by any client that wants to monitor their employees, children or personal phones using a simple tool. Spy Brother is a quick install software that takes only 30 seconds to install and is installable on other devices used by the same client for an all inclusive monitoring. The app is light saving on space and only comes to operations when it is necessary.
Talking about the software's features, the Marketing Manager said, "Spy Brother is the ultimate phone monitoring app that can monitor a phone's active functionalities including phone calls, SMS, E-mails, contacts, applications, social sites, and locations. The fact that it does not require the phone root which is the modifying system process of androids to monitor the phone makes it invisible and suitable for secondary monitoring. Its interface has also been simplified and can be used with anyone with basic phone skills and can only be removed by the owner through the online reserved area."
Spy Brother is the best parental control software due to its top functionality and all inclusive monitoring abilities. Parents that want to protect their children from unwanted online content, cyber bullying or unwanted calls and messages will find the app very effective. Spy Brother gives parents the chance to listen to all incoming and outgoing calls, discover their children's GPS locations, and monitor environmental audio among other functions like locking the phone. In the ever increasing technological world, parents need to protect their kids against the growing cyber crime and exposure to bullying acts.
Speaking about the advantages of Spy Brother over other monitoring apps, the Marketing Manager added, "To prove our superior monitoring abilities, we give you the chance to try best spy app for three days at no costs. In this duration, you get the full functionalities and test its massive abilities. Unlike other apps, installing our app does not affect normal operations of the phone or lead to overheating and deceleration of internet connectivity. Our app is also very secure and third parties can't remove it from devices installed with only you in charge of its functionality."
Most parents have heard of the blue whale app, an online suicide game promoted as an ordinary game for teenagers. The game has been a global disaster claiming over 130 teenage lives through its series of eerie tasks to be completed in 50 days. Spy Brother is providing a practical solution to protecting children from such apps through its safety features that will block them from accessing such sites. Safety of children is paramount, and Spy Brother is the perfect partner for all children monitoring needs.
About Spy Brother
Spy Brother is a monitoring and spy app suited for all android phones to control all phone functionalities. The software is easy-to-use, quick to install and highly invisible making it suitable for third party spying and monitoring.
Source :
SpyBrother