SpyBrother Offering Best Cell Phone Spy App Online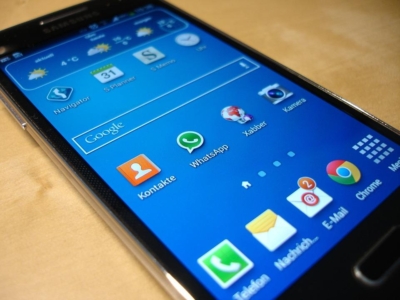 Press Release (ePRNews.com) - Prague, Czech republic - Jun 08, 2017 - SpyBrother is an Android app used to monitor smartphones remotely. In most cases, the app is used to monitor activities of minors and children in the cyberspace through their mobile devices. The app makes it easy for guardians to monitor their kids' cell phones invisibly. The app makes it possible for one to spy on remote cell phones with the intent to get details of both SMS and WhatsApp communications. As the app's forte, SpyBrother does not require root authorization, and only the account holder can remove it through the reserved area. The app neither adversely affects the storage nor reduces the speed of the monitored phone; so the user will not realize anything unusual.
Their CEO stated, "SpyBrother is the best app to spy SMS in your kid's smartphone. It provides additional features like call tracking, photo capturing, recording, checking social media notifications, and more. With SpyBrother you can spy kids' text message by using its simple interface. Apart from viewing the incoming and outgoing messages, you will also have access to deleted messages. This data is compiled into a document accessible via the dashboard and control panel."
With SpyBrother's rich features, they intend to ensure the safety of their kids online from the imminent threats like cyber bullying, teen depression and more. The developers of the app are cognizant of the fact that parenting in this digital age is challenging. One can easily get around this by installing SpyBrother on the devices they assign to their kids or children under their care. Its interface is enriching and intuitive. One can track more than one cell phone simultaneously.
The CEO added, "When looking for a WhatsApp spy app, you must end your quest at SpyBrother. SpyBrother is the best spy app for WhatsApp. Our company offers the best spy software solutions for parents and employers. Our WhatsApp spy program can be easily installed on their devices for tracking their messages, videos, audio files, phone calls, and so on. It also uses the camera of their phone for secretly capturing the photos and spy on every internet activity. SpyBrother helps to spy message on WhatsApp with its simplified interface and rich features. You can check the date and time stamps of each chat taking place on their device."
The app has several features that allow it to track the geo-location of a user device. It records the WhatsApp calls and sends them to one's online account. The app appears as a stealth tool that remains hidden on the device. SpyBrother is the best cell phone spy camera online. It enables the front camera to take the photos and send the same directly to one's control panel. If the user changes the SIM card, it sends a notification, and even if they turn their mobile into an incognito mode, it remains functional.
About SpyBrother
SpyBrother is a leading spy app that is easy to install in a few steps. Using SpyBrother, one can monitor and manage cell phones remotely through a reserved online account. The app makes one always aware of what remote cell phone users are doing online, whom they are chatting with, and what applications they are using on their smartphones. This helps in guiding the young children in the right direction and protecting them from bullying or bad company.
Source :
SpyBrother