StayRunners Offers Liquor Grocery Delivery and Special Birthday and Wedding Gift Delivery in Tulum, Mexico and the Riviera Maya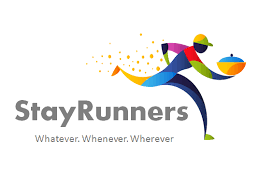 Press Release (ePRNews.com) - TULUM, Mexico - Feb 06, 2021 - StayRunners through its Friends with Fridges in Tulum and the Riviera Maya offer after hours liquor such as tequila beer wine vodka mezcal and brands like Jose Cuervo, Patron, Corona, Jack Daniels, Hennessey, Dos X, Tecate, Heineken, and Smirnoff to name a few 24/7.
Founder of StayRunners Graham Alexander is quoted as saying, "Tulum visitors and residents can benefit from our service of 24/7 liquor delivery with friends who have fridges and are willing to give away their extra liquor in exchange for a delivery fee. We also offer grocery delivery, and for anyone who missed a special event such as a birthday or a beachside wedding and wants to have a gift delivered, such as a bottle of wine or champagne tequila or mescal, our company assigns a local runner to match our customers and clients needs through clear communication through to final delivery."
StayRunners is expanding its services into areas such as grocery deliveryliquor delivery and special gift delivery across the Riviera Maya, including Cancun Tulum Playa Del Carmen and Bacalar.
StayRunners, where with Google you find what you want, with StayRunners you get what you want 24/7.
info@stayrunners.com
Ph: 604-600-4961
Source :
StayRunners