Stryker and Hill-Rom are the Leading Players in the Hospital Stretchers Market
SA-BRC is pleased to announce the initiation of research on "Global Hospital Stretchers Market".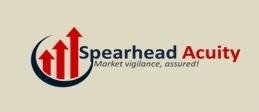 Press Release (ePRNews.com) - PUNE, India - May 24, 2017 - Hospital stretchers have evolved into a multipurpose device in healthcare industry in the recent past. The market is still transforming allowing better patient comfort, and convenience and ease for care givers. The global hospital stretchers market has been segmented into procedural stretchers, transport stretchers, emergency stretcher, mortuary stretcher, bariatric stretchers, and other stretcher types. Integration of advanced technology in healthcare has helped in introduction of newer stretcher designs that are more suited for transport of patients with wide varieties of disorders. Healthcare service providers had faced challenges in transporting bariatric patients especially during emergencies, when delay in medical care may lead to serious complications. Motorized stretchers and hydraulic stretchers were designed with an aim to reduce patient fall during transport. These stretchers have become a mainstay for medical care of bariatric patients. Such new stretcher designs are a major driver for the hospital stretchers market.
Increased footfall in hospitals and rising prevalence of chronic diseases has pressurized management to equip hospital with necessary infrastructure for patient handling. Emergency medical services also have gained increased importance in the past decade. Rising incidences of road accidents globally and increasing demand for home healthcare services has been a major driver for hospital stretcher market growth. New technology hospital stretchers serve for dual purpose of stretcher as well as bed. This eliminates the need for transfer of patient from stretcher to bed, which usually results in injury to the patient or care givers, and the need for space required for keeping stretchers at easy disposal. Stretchers compatible with radiology devices have also gained special importance for providing medical care to orthopedic patients.
Request Free Report Sample@ http://www.sa-brc.com/Global-Hospital-Stretchers-Market-A…
With advancing technology, the price of stretchers has also witnessed steady rise in the recent past. Currently the price of stretchers ranges from US$ 2,000 to US$ 10,000. X-ray compatible stretchers, motorized stretchers, and hydraulic stretchers are high cost devices that are majorly confined to larger hospitals. Although motorized stretchers are convenient for transport of bariatric patients, these stretchers are difficult to maneuver through hospital aisles and operating rooms. These factors are a major restraint to the hospital stretchers market.
From geography point-of-view, the hospital stretchers market is rapidly growing in low and middle income countries with evolving healthcare sector. South Korea, Thailand, Singapore, India, Brazil, Mexico, South Africa, and parts of the Middle East are some of the fast growing markets. North America and Europe account for larger percentage of high-end stretchers such as X-ray compatible and motorized stretchers.
Request For TOC@ http://www.sa-brc.com/Global-Hospital-Stretchers-Market-A…
Stryker and Hill-Rom are the leading players in the hospital stretchers market. Other key players include TransMotion Medical, Inc., Anetic Aid Limited, Gendron, Inc., Medline Medical Equipment, Inc., M.T. Medical Technology S.r.l., and Karismedica S.p.A.
NOTE: This report is currently under research and will be made available to clients on request.
Source :
SA-BRC

Business Info :
SA-BRC
India