Students Hack Away At The Syrian Crisis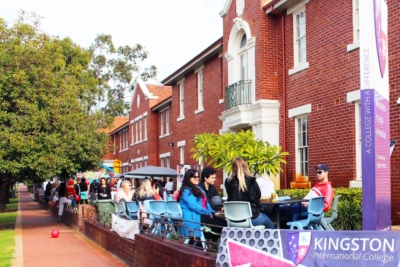 Press Release (ePRNews.com) - PERTH, Australia - Jun 16, 2017 - After six years of persistent conflict – Nearly 6 million Syrian children currently depend on humanitarian assistance just to survive.
On June 15, students from a Perth based college along with a group of local businesses came together to hold a fundraiser to benefit the children of Syria.
Students were seen merrily preparing food items for sale while local businesses sold their wares, with all proceeds being generously donated to the cause.
While the final count is still underway, it's obvious from the turnout that they more than met their fundraising goal.
"I'm tremendously proud of everything we accomplished here today. This is what it's all about. Communities coming together to support one another during times of need." – Paul Tan, CEO of Kingston International College
Kingston has a long history of student led fundraisers. Generally, students organise two major fundraisers annually. Previous beneficiaries include: Cancer Council Australia, Guide Dogs WA and Ruah Community Services.
Source :
Kingston International College