Susan M. Tillery to Present at AICPA's Engage 2017 Conference
Susan M. Tillery, CPA/PFS, President & CEO of Paraklete® Financial, Inc. (PFI) will present at the AICPA Engage 2017 Conference Workshops for Personal Financial Planners in Las Vegas, NV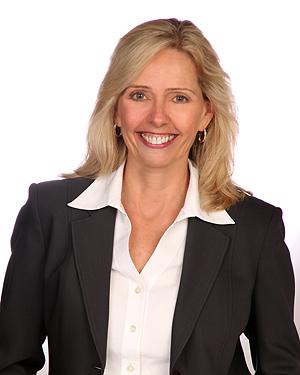 Press Release (ePRNews.com) - ATLANTA - Jun 02, 2017 - Susan M. Tillery, CPA/PFS, CFP®, President and CEO of Paraklete® Financial, Inc. (PFI) will be a panel expert in Building a PFP Services Business. The Workshop for Personal Financial Planners will be held Saturday and Sunday, June 10-11 preceding the AICPA Engage 2017 Advanced Personal Financial Planning Conference at the MGM Grand in Las Vegas, Nevada to be held June 12-14.
The seminar will provide the tools needed to learn how to implement valuable integrated services to clients in the areas of: Tax, Retirement, Estate, Investment and Risk Management Planning. Participants will examine how to:
· Explore numerous personal financial planning business models
· Learn from CPAs who have built practices that provide the highest client value
· Learn tips to effectively communicate with clients using case study examples
· Hear from compliance, technology and practice management experts
· Gain expert guidance you need to be most successful in providing PFP services
Susan M. Tillery, CPA/PFS, CFP® is President & CEO of Paraklete® Financial, Inc. Paraklete® provides integrated fee-for-service financial planning without asset management or product sales. The firm acts as An Advocate in Financial Services® for its clients with a disciplined focus on independence and objectivity. Susan is also a co-founder and President of Financial Planning Advocate, LLC, a provider of continuing education for CPA's, financial advisers, universities and colleges.
Ms. Tillery's experience at Harris myCFO, a multi-family office where she was responsible for the development and delivery of comprehensive family office solutions to affluent families, together with her work at Arthur Andersen, Ronald Blue & Co and other financial firms, provides the framework for Paraklete.
Susan earned both her bachelor's and master's degrees in Accounting from the University of Georgia. Susan is a member of the American Institute of CPAs (AICPA) and the Georgia Society of CPAs (GSCPA). In addition, she is Chair of the AICPA Personal Financial Planning Credential Committee. Susan also serves on the Board for The National Center for Stewardship and Generosity.
Ms. Tillery is co-author of Essentials of Personal Financial Planning, a textbook used by colleges and universities, published in February, 2017. She has over 30 years of experience in tax, philanthropy, and financial planning, as well as in the administrative and compliance areas encountered by affluent individuals and families. Ms. Tillery speaks on the topics of: Financial Planning, CPA's and Financial Planning, Financial Issues Facing Women, Responsibilities of Wealth, Charitable Giving, and Stewardship. Susan and her family reside in Kennesaw, Georgia.
Source :
Paraklete® Financial, Inc.

Business Info :
Paraklete® Financial, Inc.
1230 Valley Reserve Drive NW Kennesaw, GA 30152
Kennesaw, Georgia - 30152 United States
Phone: (678) 290-3930
Website:
http://www.parakletefinancial.com