Texas Plumbing Company Unveils New Website and Location – Big Changes for Reliant Plumbing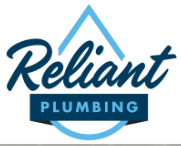 Press Release (ePRNews.com) - Austin, TX - Jul 20, 2018 - The greater Austin and Texas Hill County areas now have access to Reliant Plumbing's premium plumbing expertise and services. Reliant was founded by Max Hicks, an expert in the plumbing industry with nearly two decades of experience under his belt.
Earlier this year, Reliant Plumbing moved to their new location in the center of Austin to be closer to their customers. To provide the excellent customer satisfaction that they strive for, they wanted to be available to those who need them.
"Our focus is on our customers – not on ourselves" says Max.
Along with the move, Reliant upgraded to a brand-new website. They felt that a move was necessary to expand and benefit both the company and their customers, and their site does just that. Their plumbing services contact information, and service areas are displayed on a fast, easy to navigate platform. The new site makes it easy to find trusted technicians and reliable services when you need them! 24 hours a day, seven days a week.
From start to finish, on any job, Reliant will keep you informed, involved, and up to date on the newest and most beneficial plumbing systems and technologies for your home. Not only do they get the job done right the first time, they have fair and competitive pricing.
"Some of the problems that our customers face is that they hire someone who wants to get in there, bid the job really low, and then nickel and dime them every step of the way. We don't do that at Reliant Plumbing. We're very transparent – we tell you upfront what the price is going to be" says Max.
For $50 off drain cleaning services, as well as top notch plumbing services and unparalleled customer service in the greater Austin and Texas Hill County areas, choose Reliant for plumbing service today.
For more information, please call Reliant Plumbing at (512) 271-9348 or check out their brand-new website here: https://reliantplumbing.com/
You can also watch their video here: https://www.youtube.com/watch?time_continue=1&v=RZIVXvtuNWU