The Best Compact Binoculars announced by OutsidePursuits.com
OutsidePursuits.com recently announced the results of their Editors' choice awards for the top rated compact binoculars.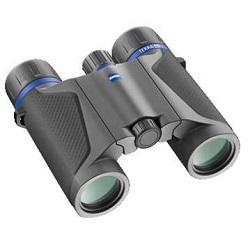 Press Release (ePRNews.com) - APOLLO BEACH, Fla. - Jun 07, 2017 - OutsidePursuits review editors chose the following compact binoculars after extensive testing of field of view, lens quality, durability and water resistance.
The Winners are:
Editors' Choice – Zeiss 8×25 Terra ED Compact Binocular
The lens of the Zeiss Terra binoculars are the notable feature of these compact binoculars. They are multicoated to be fog proof and give suberb clarity. The body is filled with inert gases to further reduce fogging. Zeiss used a fiberglass reinforced body give them strength and keep the weight low. The Zeiss Terra's are the clear winner for Outside Pursuits "Editors Choice" award.
Top Pick – Leica 8×20 BCR/Black Ultravid Compact Binocular
Leica, another well known name in optics has created a superb pair of compact binoculars with the BCR Ultravid. The rugged, waterproof case of the Leica binoculars make them ideal for outdoor activities like hiking and birdwatching. The lens have been coated to prevent fogging and repel water. With excellent optics and lighweight design the Leica Ultravids wins the "Top Pick" award.
Best Buy – Celestron 71330 Nature DX 8×32 Compact Binoculars
The Celestron Nature DX binoculars are ideal for beginner birdwatchers. These are a budget price pair of binoculars. However they still feature fully coated optics for fog resistance and to repel water. They are ideal for wet conditions with the rubber coated case that is comfortable to hold and give them slip resistance. The Celestron Nature DX win the Outside Pursuits "Best Buy" award.
Readers can see the top picks here: http://www.outsidepursuits.com/best-compact-binoculars-hi…
Headquartered in Apollo Beach, FL, OutsidePursuits LLC does extensive side by side testing of outdoor gear. The website is a free to the public resource for anyone who loves the outdoors. The website has several categories of equipment reviews, including: Scuba Diving, Biking, Camping, Hiking and Kayaking.
Once the reviews are completed the results are published making it easy for the reader to decide which is best for their needs. Readers can visit the site at: http://www.outsidepursuits.com.
Source :
Outside Pursuits