The Best Wealth Management Software
In this age and time where the world has moved from manual to digital, it comes as no surprise that financial advisors need some digital goodness to facilitate their work.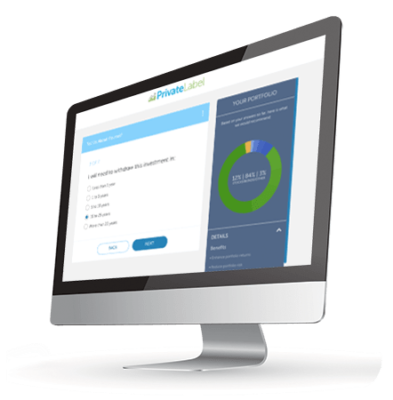 Press Release (ePRNews.com) - New York, NY - Dec 17, 2020 - In this age and time where the world has moved from manual to digital, it comes as no surprise that financial advisors need some digital goodness to facilitate their work. For this to happen, they need excellent portfolio management software that works seamlessly across their devices and organizes their financial reports in one place. The best portfolio management software are those that help financial advisors achieve their short term financial goals while planning for an enjoyable retirement with little or no financial hassles. In this article, we'll show you 3 of the best portfolio software.
Quicken
Quicken is a portfolio management software that has been around for many years and has earned itself a good reputation. It has an online app that helps financial advisors to perform money management whenever and wherever they find themselves. Quicken effectively keeps track of your investments by checking the amount you have as an income, the amount you spend on bills, and the various fees you have to pay. It performs risk/return analysis which is a process to determine the maximum return for a particular level of portfolio risk. Risk/return analysis is also known as the profit that can be gotten from the initial investment despite risks that will be incurred. Furthermore, Quicken provides reports on your performance versus that of the market, your gains, tax reports, and even a retirement planner tool to keep you from the streets when you're advanced in years.
Personal Capital
Just like Quicken, Personal Capital is a digital portfolio management software that can be used on mobile phones and desktops. After set up, it works by synchronizing your accounts and bringing them together. It then analyzes how much you are making versus how much you are spending, analyzes your investments to decide whether or not they are feasible, and reviews your asset location. As an icing to the cake, Personal Capital automatically updates your portfolio and does an in-depth retirement analysis of your finances.
AdvisorEngine
Our top wealth management software is AdvisorEngine. AdvisorEngine is a software designed specifically to enable financial advisors to work effectively and efficiently. AdvisorEngine is perfect for all sorts or financial advisors, especially independent advisor firms. The process to set up an account is simple and straightforward. In addition to this, AdvisorEngine seamlessly integrates with industry-leading trading platforms to give you a better experience. It is easy to use, provides performance reporting, and has a client/advisor dashboard. It gives the financial advisor a complete review of the client's account health to make their work easier. Additionally, AdvisorEngine is fully customizable on all digital devices. It aids in financial planning, asset allocation, investment selection, impeccable billing capabilities, rebalancing, and tax management. It optimizes the online presence of financial advisors to enable them to attract potential clients and has a CRM that operates like a human advisor. The best part is that with AdvisorEngine, financial advisors can set goals and the software will work hand-in-hand with them to bring them all to fruition using easy-to-use financial planning tools.
Although this list isn't all-encompassing, it is easy to see why wealth management software is considered a must have by financial advisors.