The Black Ravens Store Connects Goths with Latest Trends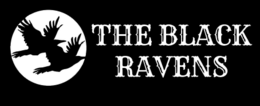 Press Release (ePRNews.com) - Cardiff - May 17, 2018 - Growing alternative clothing and accessory store The Black Ravens provides Goths worldwide an opportunity to keep up with the trends they love.
The Black Ravens, based in the U.K. and the United States, ships its gothic, punk, rocker and hippies products around the world. The site celebrates not only the clothing and accessories but also the attitude behind the Goth movement.
From skulls to snow wolves and tops featuring Harley from "The Suicide Squad" movie, the store stocks products to fit any alternative wardrobe. That includes tops, jumpers, jackets and hoodies.
Body-shaping Goth bodices, revealing and black mesh dresses await women who also have choices like a blood red Victorian style elegant winter dress. Corsets, leggings and lingerie complete the look.
The latest trends in bracelets, earrings and chokers can be purchased through The Black Ravens. There are also watches, sunglasses and zodiac items perfect for steampunk fans.
The ecommerce store launched in 2016 after its owners noticed a lack of a one-stop destination to help them express themselves and wear the look they want. They created an online store that centers on the unique tastes that put the edge in alternative fashion.
Discounts that go as deep as 70 percent await shoppers who are invited to sign up to the store's email list and follow it on social media to see what's the latest on sale.
"The Black Ravens was born out of a desire to provide all of those who are tired of seeing the same clothes and the same jewelry on stores that the mainstream dictates them," said co-owner ConstantinosSantis. "We introduce shoppers to a great community where they can show their true self and get the clothing and accessories to do so."
For more information, visit its website at https://theblackravens.com or call 02920 099130.