The Digital Year in Review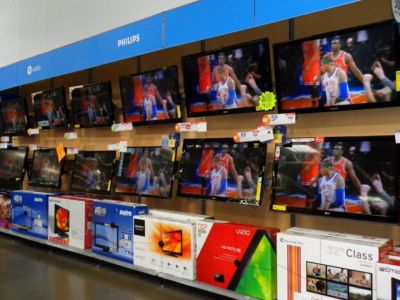 Press Release (ePRNews.com) - New York - Dec 31, 2019 - The past year has seen a host of innovative changes in the sports media industry, further proof that the influence of technology leaves no industry untouched. There has been a huge focus on consumer behaviors and companies adapting to the emerging trends of digital impact, and companies that are able to capitalize on the market demands will improve their longevity. As Nicole Junkermann has found, sports media is a highly competitive industry, and it takes a shrewd and well-played strategy to rise above the competition and build a respected and profitably media company giving consumers what they want. There have been several areas where tech changes have revolutionized sports media this past year, and have laid the foundation for more development in the year to come.
1. Cloud Services
The fun of sporting events is watching the action live, and consumer interest peaks when they are able to log in a quality experience and enjoy it in real-time. For production teams, being able to offer authentic and relevant content to the fans can give you a leg up over the competition. The older legacy broadcasting platforms prevent digital teams from being able to optimize and publish content for immediate delivery. The speeds are limited, showing how inefficient and outdated locally-hosted media platforms are. The new trend capitalizes on the cloud-based platforms to help distribute sporting events live as they happen, the cloud systems will also be able to host highlight packages and edited clips. Cloud-based platforms create a more collaborative working environment and are user-friendly when it comes to the variety of browser-based tools. Whenever an event or team may be, any number of individuals can take part across the stages of media presentation and deliver premium content. Cloud-based tools offer more variety by way of video formats, GIFs or animation, audience reaction, commentary, and updates with live data. Both the quality and quantity of real-time sports coverage will increase with cloud-based opportunities.
2. Artificial Intelligence
Many industries have begun to incorporate AI into operations and analytics, and the world of sports has found many ways to incorporate the tech into the industry. When used to supplement the world of human video editors AI is able to generate more engaging content more quickly. An AI software will analyze a broadcast during a live stream, then use an application programming interface to scan through and analyze the content for important segments that will engage viewers. This intuitive programming is able to determine emotionally intuitive highlight reels within five minutes, scaling back the hundreds of hours it would take to manually sort through hours and hours of video content produced a single or multi-event recap. AI is expected to learn or interpret human behaviors, improving the algorithms used to develop captivating content that sports broadcasters can use to reach a wider audience. AI will be the brains behind most sportscasters, crafting the important news or highlights behind the scenes with the broadcaster is able to meet consumer demand without the extra effort.
3. Financial Benefits With Digitized Systems
The past years have shown that many consumers are cutting the cable cord and opting for digital viewing through streaming platforms like Amazon Prime, Netflix, Hulu, YouTube TV, and fuboTV. Social media platforms are also partnering with different broadcasters and sports organizations to offer more real-time content on their platforms. This increased access to live or on-demand sports is a money-making opportunity for both broadcasters and those who own the rights to certain teams or organizations. As more companies see the benefits of taking their product directly to the consumers, spending will increase for digital ad and marketing content. Some estimates are projecting that up to 50% of an advertising budget for sports media companies will be spent on digital campaigns.
4. Subscription Services
Trends show consumers would be willing to ditch their paid TV subscriptions if there was another way to still access live sporting events. Another study found that the average sports fan would be willing to pay about $23 a month for unlimited sports access over a wide range of platform deliveries over a cable subscription. Direct-to-Consumer (D2C) subscription services have been on the rise, and the future is showing even more potential for delivering sports fans what they want. Most of the services allow streaming on any device, and they also include interactive content features and personal customization of content. Some offer live chats with other viewers during an event or the ability to watch multiple games at one time. There is room for growth in D2C subscription services, and the competition will get more innovative as more companies emerge on the market. Although this is great for consumers, this can pose problems for the traditional sports broadcaster unless there is a move made to adapt to the changing sports media landscape.
Sports media is evolving as technology expands. Broadcasters, media companies, and sports fans alike stand to benefit from these changes to the industry, providing each understands the demands and can meet the expectations of the market trends.