The Dynamic Pet Duo talk about disease prevention on this week's episode of "The Pet Buzz"
Join Petrendologist Charlotte Reed and veterinarian Michael Fleck, DVM to discuss disease prevention in canine group settings, Canine influenza and Lyme disease.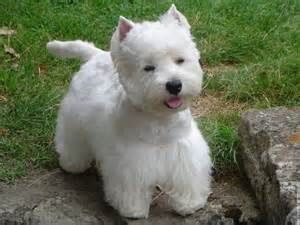 Press Release (ePRNews.com) - NEW YORK - Jun 02, 2017 - The Dynamic Pet Duo is pleased to welcome guests Jason Stull, DVM from The Ohio State University College of Veterinary Medicine, Cyndra Crawford, DVM from the University of Florida College of Veterinary Medicine, and Michael Stone, DVM from Cummings School of Veterinary Medicine at Tufts University to "The Pet Buzz," the ultimate in pet talk radio.
Specifically, Dr. Stull will discuss disease prevention in canine group settings. Dr. Crawford will discuss the highly contagious Canine influenza. Lastly, Dr. Michael Stone discusses how Lyme disease is on the rise this Spring.
Listen to The Pet Buzz by tuning into WDDV-AM Sarasota (1320/1450AM) and (103.9FM) from 10AM to 11AM on Saturday morning or by downloading the iHeart Radio app. Pet lovers can hear the show LIVE or at a later day by clicking the link for the commercial-free podcasts of the weekly episodes. Both are hosted on show's web page at http://sarasotanewsradio.iheart.com/onair/the-pet-buzz-57 (http://sarasotanewsradio.iheart.com/onair/the-pet-buzz-57720/about-the-pet-buzz-14803397/).
The show can also be heard on Cortelyou Road Radio (dot) com on Saturday and Sunday from 8-9AM each day. And, on WGOL 100.7FM and 920AM in Alabama, on Sunday afternoons from 12-1PM.
To learn more about The Pet Buzz, contact team@thepetbuzz.com or call 1.888.286.6475.
About Charlotte Reed
Charlotte Reed is the leading pet trend & lifestyle expert. Millions have had the opportunity to watch her on Better TV, CNN, Comedy Central, Fox & Friends, Nate Berkus, The View, Steve Harvey, Today's Show, VH1 and The Willis Report as well as many other televisions and radio shows around the globe, discussing "The What's New" for pets and their people. Reed is the Executive Producer and Host of "The Pet Buzz," a syndicated, pet talk radio show on iHeart Radio based in Sarasota, Florida. She worked as the Pet Solutions columnist for "First for Women" magazine, providing money saving tips to their readers. Charlotte has been a popular blogger for NBC's Petside (dot) com and Pet 360 (dot) com. As the Happy & Healthy Pets blogger, Reed provided health and wellness pet care tips for Prevention (dot) com readers. Charlotte is also the author of The Miss Fido Manners Complete Book of Dog Etiquette (Adams Media, 2007). Additionally, she served on the New York State Veterinarian Board for nine years, helping to set veterinary policy and educational standards for the State of New York. Reed is a graduate of Lafayette College and Fordham University Law School. For more information, visit CharlotteReed.com.
About Michael Fleck, DVM
Dr. Michael Fleck is a veterinary media expert, frequently appearing on TV and on radio. He lectures around the world primarily on the topic of skin and ear care for the companion animals. Additionally, Fleck has written articles for medical and pet-related publications. He is also the co-host of "The Pet Buzz," a syndicated, pet talk radio show on iHeart Radio Sarasota, Florida. As a practicing veterinary for over 35 years, Dr. Fleck has owned and operated veterinary practices in Michigan, Florida and Guam. Presently, he practices at the Animal Medical Center of Bradenton (http://www.amcofbradenton.com), located in Bradenton, Florida, focusing on small animals. He earned a Bachelor of Science and a degree in Veterinary Medicine from Michigan State University. Additionally, he has a Master's degree in Reproductive Physiology from Western Michigan University. In 2005, Dr. Fleck founded Epiderma Pet which has developed high performance pet skin, ear care and other products under the trademark name, Epi-Pet. Dr. Fleck is an active member of the American Veterinary Medical Association and the veterinary medical associations of California, Michigan and Florida.
Source :
The Pet Buzz