The Earth Partners and Vision Ridge to Acquire Two New Mitigation Banks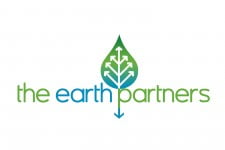 Press Release (ePRNews.com) - Montgomery County, Texas - May 10, 2017 - ​The Earth Partners, LP (TEP) and Vision Ridge Partners announced today that they have signed a purchase and sale agreement to acquire two new mitigation banks outside of Splendora, Texas. Following their first Galveston District mitigation acquisition in 2016, TEP and Vision Ridge are now doubling their mitigation bank portfolio in the region.
Here's how mitigation banking works: The private sector creates large areas of preserved, enhanced, and restored wetlands and streams, generating credits in the process. These credits are sold to developers or government agencies who need to offset development impacts as required under the Clean Water Act. Mitigation banking offers real opportunities to preserve land, water, and wildlife, with the potential for attractive financial returns, so it is a quickly expanding field.
Bringing institutional capital to mitigation banking has the potential to be a game-changer in how we protect and restore U.S. water resources.
These two new mitigation banks, Houston Conroe and Tarkington Bayou, will restore and protect streams and wetlands across 1,863 acres of existing forestland, nestled among pasture, farm land, and rapidly growing residential development. Together the banks will generate over 120,000 stream and 900 wetland credits over the next decade. The Houston Conroe Mitigation Bank will fully restore 30,000 linear feet of stream waters, making it one of the largest stream restoration projects in Texas. The mitigation credits generated by these banks will be sold to developers and government entities, offsetting environmental impacts in the dynamic corridor connecting north Houston and the city of Conroe. In addition to bank management and credit sales, TEP will also oversee sustainable timber management and recreation on the remainder of the property.
The Houston Conroe and Tarkington assets join Vision Ridge and TEP's existing mitigation bank portfolio that includes Gulf Coastal Plains Mitigation Bank (GCPMB), slated to be one of the top 10 largest wetland mitigation banks in Texas. Construction on GCPMB's first phase has recently been completed, with over 200 tidal and emergent freshwater wetland credits released and available for purchase. Over 5,000 total credits will be released in coming years on the 1,800-acre bank. One of the few coastal mitigation banks in the country, GCPMB has the potential to pave the way for coastal protection nationally.
TEP deploys sustainable land management strategies that integrate multiple revenue streams, working at the nexus of farming, timber and biomass management, recreation, and ecological services. Active in Texas since 2010, TEP has enrolled hundreds of thousands of ranchland acres in programs to remove and utilize invasive brush. In 2016, TEP launched its Mitigation Capital division, expanding its Texas-based land restoration practices to wetlands and streams.
TEP's partnership with Vision Ridge Partners and its $430M Sustainable Asset Fund (SAF) seeks attractive financial outcomes with positive environmental impacts. The mitigation banking sector represents an exciting opportunity for significant capital investment over the coming years. TEP and Vision Ridge Partners look to continue to expand investments into a diverse portfolio of mitigation banks.
"Bringing institutional capital to mitigation banking has the potential to be a game-changer in how we protect and restore U.S. water resources," said David Tepper, CEO of The Earth Partners. "For regions that have made the commitment to enable mitigation banks through strong, predictable policy, we're excited to invest in the restoration of some of the country's largest, most valuable wetland and stream resources. We see the Galveston District work as an important module in TEP's integrated land restoration strategies around farming, forestry, and ecological protection."   
"Mitigation banks are a key plank of Vision Ridge's investments in land restoration and other sustainable assets which we believe have the potential to deliver strong financial returns and are good for the environment," said Reuben Munger, Managing Partner and Founder of Vision Ridge Partners. "The Earth Partners is demonstrating that protecting ecosystems is a commercial opportunity in Texas and elsewhere."
For more information, visit http://www.theearthpartners.com/ and http://www.vision-ridge.com/
About The Earth Partners: The Earth Partners, LP (TEP) is a rapidly growing business dedicated to identifying private sector solutions to land restoration challenges. The TEP team manages and operates complex assets and projects, designing and implementing symbiotic policy initiatives, and reduces investor risk to allow for large-scale capital deployment in opportunistic markets. TEP's business divisions include Mitigation Capital, a quickly expanding real assets division of the company that acquires and develops land for conservation and mitigation, and Bioeconomy Capital, focused on sustainably produced wood and native grass derived products for markets like bio-heating, animal bedding, absorbents, packaging, and soil amendments.
About Vision Ridge Partners: Boulder, Colorado-based Vision Ridge Partners builds sustainable real asset investment platforms focused on opportunistic and value-driven investments across infrastructure and natural resources, including renewable power, agriculture, water, waste-to-energy, transportation, energy efficiency, and land. Our vision is to unleash capital markets to solve our generation's greatest challenge: the threat posed to our planet by climate change.
Source :
The Earth Partners LP, Vision Ridge Partners