The Holistic Sanctuary: Providing Treatment for Depression and Ayahuasca Retreats
The Holistic Sanctuary, a leading holistic medical spa and healing center, provides treatment for depression and Ayahuasca retreats.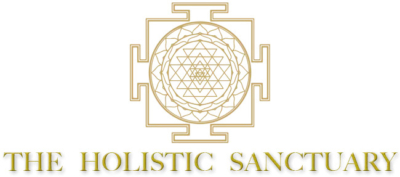 Press Release (ePRNews.com) - Tulum Beach Mexico Quintana Roo - Jul 19, 2023 - Staying sound and healthy requires that one goes for quality medical treatment and services. However, aside from using conventional medical means to treat different mental and addiction problems, there are also trusted healing systems and methods that can be applied to treat such issues effectively. The Holistic Sanctuary is a reputable mental health treatment center and holistic spa providing reliable solutions for people with mental health challenges, addiction, and other issues.
The mental health treatment center is recognized for its unique healing methods. They employ solutions that help people overcome their struggles and return to full form. Thus, their treatment methods include the Pouyan method – brain repair, holistic healing, an exclusively licensed luxury Ayahuasca retreat center, stem cell therapy, NAD IV drips, and world-class Ibogaine treatment.
In response to a query about their services, the spokesperson of The Holistic Sanctuary commented, "Our focus is to help people deal with their addictions and mental health problems through healing procedures that are trusted. You can rest assured that our methods have been used to treat wide-ranging simple and severe illnesses. We heal, cure, and reverse illnesses, diseases, and mental health challenges such as anxiety, stress, addiction, depression, PTSD, and physical health problems. Of course, our methods are considered unconventional compared to other drug rehabs or healing centers, but we assure you that we have had several outstanding results. We have cured illnesses that have been called incurable by Western doctors. You can count on us for exceptional treatment procedures and therapies."
The Holistic Sanctuary has a standard facility where holistic treatment is provided to heal the mind, body, and soul. The healing center also has the resources to help patients attain freedom and peace. They provide Ayahuasca retreats to treat addictions, including fentanyl, cocaine, heroin, benzos, SSRI, prescribed medications, crack alcohol, suboxone, and methadone.
Combining the Pouyan method with an Ayahuasca ceremony, they help highly motivated patients heal faster and change their lifestyles seamlessly. It is also important to note that their Ayahuasca retreats must be given utmost esteem and respect, as patients must be determined and ready to change their minds, body, and soul or would experience difficulties in their healing process. Therefore, those looking for top Ayahuasca retreats can contact The Holistic Sanctuary.
The spokesperson added, "We have a holistic treatment approach in dealing with depression. We use the Pouyan method to treat depression, and its treatment program includes ancient plant-based medicine, stem cell therapy, holistic medicine, and non-invasive therapies. This program requires that we pay attention to all three elements, the mind, body, and spirit, as they play a vital role in making our holistic remedies for depression yield positive outcomes."
The Holistic Sanctuary offers a comprehensive drug, addiction, and mental illness program. Those looking for a holistic depression treatment center can visit their website.
About The Holistic Sanctuary
The Holistic Sanctuary is a top mental health treatment center providing effective and trusted treatment methods.
Contact Information:
The Holistic Sanctuary
Rosarito, Baja California Mexico
Tulum Beach Mexico Quintana Roo
Phone: 310-601-7805
Email: info@theholisticsanctuary.com
Website: https://www.theholisticsanctuary.com/
Source :
The Holistic Sanctuary