The Patent Search Firm Offers Professional Patent Search Solutions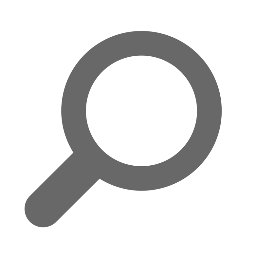 Press Release (ePRNews.com) - USA - Jun 01, 2021 - The Patent Search Firm offers quality patent search solutions specially designed to support patent agents and attorneys at law firms or corporations. They have highly experienced search experts for the job and ensure speedy delivery. The company uses state-of-the-art tools to deliver precise results.
The company spokesperson said, "There are different types of searches like the freedom to operate, patentability, and more, but not all vendors have expertise in all searches. However, a patent search agency having expertise and experience in these can add more value than others. They have a deep experience of working with several clients while conducting different types of searches. This offers them a wider perspective of the domain. This perspective helps in generating an expertise in other services like IDF preparation, portfolio pruning, whitespace analysis, competitive intelligence, and more. At The Patent Search Firm, we have experts enduring over a decade of experience in the IP field with over 1200 plus happy clients in more than 45 countries. Our team covers possibly every technical domain. For precise results, clients can contact us."
Get patentability search service from The Patent Search Firm. They help their clients maximize their protection and minimize office actions by having an accurate patentability search report before patent filling. Their team always takes full responsibility for the work, has an excellent technical understanding, and delivers quality searches within promised turnaround. They only offer highly comprehensive searches and have over 350 skilled and full-time professional searchers in over 30 tech areas. Moreover, they have comprehensive non-patent literature coverage, including conference papers, scientific literature, TKDL literature, journal articles, and many more. Their subject-matter experts always conduct all the searches and manual analysis.
Responding to an inquiry on why patent invalidity is essential, the company spokesperson said, "The invalidation search provides valuable information for drafting a flawless patent application. Furthermore, it helps in gaining a clear understanding of an invention and its applications. Moreover, it also helps analyze the novelty of the product while dissipating knowledge about possible future infringements. Hence, these tools provide a priceless advantage to all the patent applicants and patent holders in acquiring a safe position in the IP industry."
The Patent Search Firm is a company with over ten years in business providing quality patent landscape analysis solutions to its clients. They offer comprehensive patent analytics and IP insights to help clients stay ahead of their competitors in a technical discipline. They own over 30 tech areas, including over 45 patent landscapes per month. Their patent landscape reports usually provide a snapshot of the patent situation of a specific technology, either within a given country, region or globally. The reports can inform policy discussions, technology transfer, or strategic research planning. So, for patent landscape analysis, clients should consider contacting the company.
About The Patent Search Firm
The Patent Search Firm is a company that provides multiple patent search service variants such as patentability search, FTO search, invalidity search, and more. To those inquiring about their cost of patent search, they should note that the company has multiple variants to match every client's budget and completeness requirements. Moreover, TPSF offers its clients a unique plug-and-play way of obtaining these services, where we do not require any long-term commitments from them. We live by the motto "Excellence in every engagement" and our customers have experienced it in every interaction they have had with us.
Contact Details
The Patent Search Firm
Telephone: (206) 207 3461
Email: info@thepatentsearchfirm.com
Website: https://thepatentsearchfirm.com
Source :
The Patent Search Firm