The Patientory Stiftung Makeover Foundation Unveils the New Leadership and New Look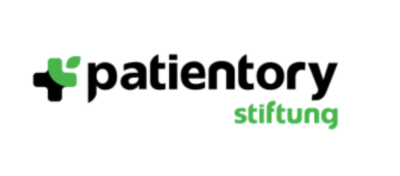 Press Release (ePRNews.com) - ATLANTA - Mar 09, 2018 - Patientory Stiftung is a Swiss non-profit organization responsible for the blockchain technology that provides the infrastructure for Patientory Inc. The startup has just unveiled the new leadership team and brand makeover. The red logo is a thing of the past after months of legal battles with the Red Cross and Blue Cross Blue Shield. As a result, The Patientory Stiftung and Patientory Inc. brand colors have shifted from red to green.
Mohsen Shafaei, former CEO/president of Hitachi Europe and vice president of Siemens Healthcare, will lead the Patientory Stiftung as executive director. Both the Patientory Inc. and Patientory Stiftung team will host their first live AMA March 22, 2018. The teams will answer questions related to blockchain technology, the new interface, pilot programs, potential clients, the Inaugural Patientory Stiftung Summit scheduled May 31, 2018, in Atlanta, Georgia, and more.
The Patientory Stiftung Switzerland is a non-profit membership organization founded to promote and develop new technologies and applications in the healthcare industry, especially in the fields of open source distributed ledger technologies (DLT) and decentralized software architectures.
Patientory Stiftung focuses on securely storing and managing health information in real time. The storage and management will be facilitated by a blockchain-based token (called "PTOY"). The Patientory Stiftung promotes the PTOY platform in commerce as a whole by helping develop standards that are essential to the implementation and adoption of the PTOY blockchain platform and token in securely protecting and managing healthcare information.
About Patientory Inc.
Patientory Inc. is empowering people to take charge of their health. Patientory connects doctors, care providers and consumers all within a single, secure platform – creating a care team that works together to provide the best care. We're revolutionizing the way doctors and patients interact and gain access to information, cutting out all layers and processes that currently are stumbling blocks in care coordination.
Media Contact
Contact Name: Quiana Lloyd
Company: Patientory
Email: quiana@patientory.com
Patientory is the source of this content. Virtual currency is not legal tender, is not backed by the government, and accounts and value balances are not subject to consumer protections. This press release is for informational purposes only. The information does not constitute investment advice or an offer to invest. The Patientory token sale is closed to U.S. participants and participants of all countries in which ICOs are illegal.
Source :
Patientory