The Paver Company Seeks to Change How Your Landscape Looks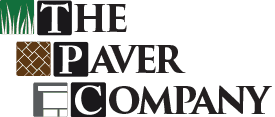 Press Release (ePRNews.com) - Rancho Cordova, CA - Aug 17, 2021 - Based in Rancho Cordova, The Paver Company is a company that specializes in overall design for Concrete Block Pavers, Stone Pavers, and Synthetic Turf. Paving Stones are a beautiful and economical method to add luxury and lifespan to your home. You can have an actual single-style piece of functional artwork at a reasonable price with unlimited style, color, and pattern variations through The Paver Company. With the company's team of professionals, you are guaranteed quality services.
Speaking about the company's paving stones, The Paver Company's spokesperson said, "Regardless of your outdoor decorative style, The Paver Company can help you achieve your ideal paver stone project. Our paving stones are wonderful to make low cement walls that divide your garden parts, and they are naturally ideal for making steps and little stairways in your yard. These steps seem more attractive than conventional cement stairs. Since they are easier to install and relatively economical, it's clear why the paver stairs from The Paver Company are so popular. Call us for an estimate today!"
If you want to get custom paver stones in your backyard, you should consider giving The Paver Company a try. Paved stone walks and patios can be built on soil, concrete, or gravel naturally. While gravel is the most time-consuming installation of the three, it has some significant advantages. The installation of paver stones over gravel enables improved rain drainage and excess water to absorb more of it from the subsoil. This more natural retention method is also beneficial to the microcosmic environment that thrives underneath your feet unnoticed! Furthermore, surrounding plants may also profit from the additional water retention beneath the paver stones in gravel and soil.
Addressing an issue concerning step pavers, the spokesperson added, "Our step pavers come in many different colors and sizes so that they can look like natural stone, brick, cobblestone, or many other designs for your steps and walks. If your plot has a steep inclination toward it and you don't know what to do with your landscape, never be afraid: Sacramento's paving stones are fantastic also for holding walls and building terraces. Your soil will improve drainage, and your plants will be healthier as well with retaining walls created from paver stones."
The company provides services in Roseville, Rocklin, Lincoln, Folsom, Sacramento, El Dorado Hills, Elk Grove, and beyond. They also serve North Bay Area, including Walnut Creek, Danville, Alamo, Benecia, Vacaville, Fairfield, and beyond, together with Sacramento Area. Their specialized field is installing driving stone pavers, synthetic grass, and precise concrete blocks! Do not hesitate to call them, write them an email, or use the contact form on their page.
About The Paver Company
If you intend to improve the look of your large driveway pavers in Sacramento, The Paver Company has got you covered. The company creates a driveway with designer effects like natural stone, brickwork patterns, and cobblestone. As white driveways crack easily, you will not need to worry anymore after getting driveway pavers from The Paver Company.
Contact Details
11419 Sunrise Gold Circle #4, Rancho Cordova, CA 95742
LIC#958359
Phone: (916) 222-8844
Email: contact@thepavercompany.com
Website: https://thepavercompany.com/
Source :
The Paver Company