The Shave Shop: Offering Quality Hair Spa Treatment for Men, and other Grooming Services
The Shave Shop helps improve men's appearance through exceptional hair cuts, styling, facial treatment, and more. They also offer hair spa treatment for men at their hair salon in Dubai.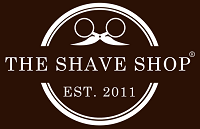 Press Release (ePRNews.com) - Dubai, United Arab Emirates - Jun 10, 2021 - Founded in 2011, The Shave Shop offers a wide array of men grooming services. The shop has a top-notch grooming facility with the appropriate tools needed to provide quality hair care and nail services to men. Their grooming services cut across haircut & styling, hair treatment, beard trim, hot oil treatment, waxing, and more. They also use trusted and professional salon care products as they ensure to serve their customers in the best way possible. Moreover, The Shave Shop provides essential manicure treatment for men, consisting of soaking, cleaning, cuticle care, polishing, soft exfoliation, and a soothing hand massage.
Answering a query, The Shave Shop's spokesperson commented, "The Shave Shop is a male-centric environment; a place for men's grooming connoisseur with style and elegance. We combine traditional shaving procedures with a contemporary approach for men's skincare. Our expert skin therapists provide personal guidance for men as regards products that will help fight against sensitive skin, irritated skin, dry skin, as well as provide a youthful glow and a calm and enjoyable feel during shaving".
The Shave Shop offers various hair care services for men, which are limited to haircut & styling and Color L'Oreal. More so, they provide to their male customers Matrix and Italy hair rebonding. Customers at The Shave Shop are charged a Value-Added Tax of 5%, and they can also book an appointment via phone call. So people who are looking for the best barber in Dubai can consider visiting The Shave Shop.
The spokesperson further added, "Visit us to have a soothing experience of wet shaving in a comfortable and genuine leather barber chair with a bevy of hot towels and a chilled drink. We make use of state-of-the-art products when styling or shaving, and you can trust that we have top-quality shaving tools, oils, gels, balms, creams, and men's gifts".
Furthermore, The Shave Shop's beard trimming services are grouped into a traditional shave and ultimate shave for men. They also provide facial treatment services for men, grouped into essential facial and express facial services. Their men energizing skin treatment helps restore lively and perfect skin, as it deals with skin issues such as razor burns effectively. In addition, it helps prevent natural skin aging and reduces the levels of fine lines and wrinkles significantly.
About The Shave Shop:
The Shave Shop is a Dubai-based hair salon that specializes in wide-ranging grooming services for men. The shop also offers waxing services such as for the ear & nose, half arms, underarms, full arms, chest & stomach, full back, half leg, full leg, and full body. At The Shave Shop, they also provide facial treatment for men, manicure, & pedicure treatment for nails. Thus, people who would like to get hair spa treatment for men can call The Shave Shop to schedule an appointment.
Contact information:
The Shave Shop
10th St – Oud Metha – Dubai – United Arab Emirates
Phone: +971 50 949 7661
Website: https://www.theshaveshop.ae/
Source :
The Shave Shop