The White Law Group Launches Securities Employment Division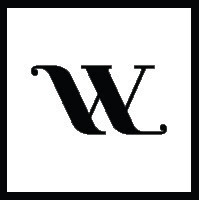 Press Release (ePRNews.com) - CHICAGO - Dec 13, 2018 - The White Law Group, a national securities law firm with offices in Chicago, Illinois, and Vero Beach, Florida, today announces the introduction of a dedicated Securities Employment Division.
While the firm has handled numerous securities employment-related disputes since its inception in 2010, it is now launching a dedicated division to specifically help financial advisors involved in securities employment disputes.
As experienced securities attorneys, the Securities Employment Division is a natural addition to the firm's overall securities and FINRA practice. The White Law Group already represents financial advisors throughout the country in claims such as promissory note defense, wrongful termination, U-5 expungement proceedings, compensation disagreements, defamation claims, solicitation claims and employment discrimination.
According to D. Daxton White, managing partner of The White Law Group, "Hiring a law firm is an important decision. It is important for a financial advisor with a securities-related employment dispute to hire a firm that is experienced in both securities and employment law."
The White Law Group is a national securities arbitration, securities regulation and securities compliance law firm. The firm has offices in Chicago, Illinois, and Vero Beach, Florida.
The firm's lawyers have extensive experience in FINRA securities employment disputes, including previous experience representing some of the world's largest broker-dealers.
For questions about a securities employment matter, please contact a securities employment lawyer with The White Law Group by contacting the firm's Chicago office at 888-637-5510.
For more information on The White Law Group, please visit the firm's website at https://www.whitesecuritieslaw.com.
Source :
The White Law Group LLC

Business Info :
The White Law Group, LLC
595 21st Street (Suite 200)
Vero Beach, FL 32960