Thebe makes a bid for the Auction Industry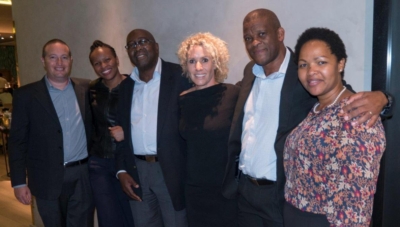 Press Release (ePRNews.com) - NATIONAL ONLINE, South Africa - Apr 04, 2017 - Thebe Investment Corporation announced today that it has closed on the acquisition of a majority stake in Clear Asset Pty Ltd – a move that creates a leading black owned online auction house. Privately held and headquartered in Cape Town, Clear Asset is a fast-growing online auction provider for mining, construction, maritime, agriculture and other heavy duty assets.
The company has rapidly emerged as a leader in the online auction space having sold over R1 billion of assets in the last year alone. Approximately 50% of these assets were exported globally with shipments to over 20 countries in 2016. In addition to most major mining houses, Clear Asset works with a number of leading financial institutions in helping them to dispose of their excess, redundant and distressed assets.
"We are excited by the dynamic management team and the growth in the business driven by Warren and Ariella. We see opportunities to expand the business both across our portfolio and into other targeted areas. We believe the systems, governance and price transparency that Clear Asset provides will continue to be more and more valuable as a mechanism to dispose of redundant or overage assets." said Jerry Mabena, CEO of Thebe Services.
The acquisition by Thebe Investments was facilitated by the Praxley Group, who were acting in the capacity of Transaction Advisors to Clear Asset on the transaction.
"We are delighted to have Thebe on board as a partner. This a major milestone for Clear Asset and a strong vote of confidence both in our business and the growing potential of South Africa's online auction market." commented Warren Schewitz, CEO of Clear Asset.
Notes to editors
Thebe is an African Company that came into being shortly before South Africa's formal political transition to democracy, setting new norms and changing the face of business by establishing a socially embedded company that uses its business success to transform lives, and make a difference in communities.
Thebe effectively manages their investments for the benefit of their stakeholders which involves starting and developing businesses as well as sourcing, evaluating and funding investments. Their impeccable credentials in terms of the Codes of Good Practice is based on their BBBEE content consistently presenting a healthy balance sheet and delivering good returns for all shareholders. They are led by a highly skilled and experienced leadership team with the entrepreneurial ability to start businesses from the ground up, growing them into fully-operational and profitable businesses, as well as identifying profitable partnerships that can be integrated for mutual prosperity.
Source :
Clear Asset (Pty) Ltd