Thor Digital launches new SEO tips for Lincolnshire based businesses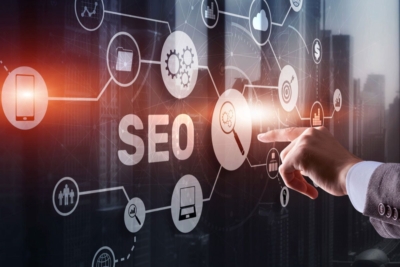 Press Release (ePRNews.com) - Lincoln, Lincolnshire - Dec 14, 2021 - Businesses in the area of Lincolnshire are often looking for ways to improve their online presence. They want to rank higher on Google and other search engines, which can be difficult if they're not aware of what's working now.
With this in mind, Thor Digital has launched a series of new SEO Tips that will help local businesses succeed online. The company provides 1-on-1 consultations with experts who know how the industry works today.
These experts have many years of experience helping companies grow using modern techniques like PPC campaigns, social media integration and SEO tactics that work.
Many of these are not new but have been lost or forgotten by Lincolnshire businesses.
Google My Business
One of the first things businesses should do is set up and optimise their Google My Business account. The account will give them a presence on Google Maps and the search engine results pages (SERPs).
Claiming your business profile and filling out all the information is essential, optimising it for keywords. It must be a direct reflection of your current website.
Google My Business is Local SEO.
Page Speed
It's vital to have above-the-fold content that loads fast. That means no images or additional items on the page that cause it to slow down, which will affect your ranking with Google.
Page speed is a search engine ranking factor, so every second counts when users search for local Lincolnshire companies.
Loading under 3 secs will be critical for 2022.
Optimised Images
Google also looks at the images on your website and how they're being used. If you have a page with lots of photos, make sure to use keywords in the file name and fill out the alternate text field.
It's also vital that the image size is reduced in its overall size so it doesn't slow down the loading time of your pages.
Use the same keyword for the filename and image alt text to make the process easy.
Write Enticing Meta Description
Business websites should write Meta descriptions to entice users and accurately reflect the page content. They also influence click-through rates, so the meta descriptions must include key phrases in your industry.
Improved Click-Through Rate will improve your rankings.
Another way Google will rank you higher is when people search these terms, which means more traffic for Lincolnshire businesses online.
Use Sub Headline Throughout The Webpage
Another way to improve your ranking is by using a sub-headline on your pages. This will show up in the search engine results and help users understand the page. When using a Table of Contents, the subheadlines will often show right below the meta descriptions in the SERPs.
It will potentially give you an additional piece of real estate on Google.
It's also a great way to include more keywords on your website, which can help with better rankings.
Stop Keyword Stuffing
One of the biggest mistakes businesses make is keyword stuffing their website. This means filling it with keywords to the point where it's difficult to read or understand.
Not only will this irritate users, but it will also get your site penalised by Google. They are looking for quality, informative websites that provide value to their readers.
Use A Content Writing Tool
A content writing tool can help businesses write quality, keyword-rich copy for their website. These tools often have built-in algorithms that will help you find the best keywords for your page and include them in a natural way.
This is a great way to improve your website's SEO without having to do all the research yourself.