Tim Branham Named Chairman of the Board of Northwest Chamber in St. Louis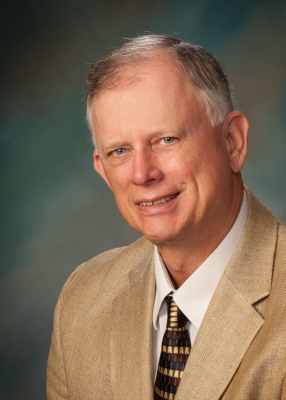 Press Release (ePRNews.com) - St. Louis, MO - May 23, 2018 - Branham Electric, a St. Louis area full service electrical contracting company and local energy expert, announces Tim Branham, President, has been named Chairman of the Board of the Northwest Chamber.
Branham was selected based on his contributions to the Chamber. He has been an elected member of the organization's Board of Directors for several years, and has played an active role in numerous Chamber events and socially based causes.  He will serve a 12 month term.
Branham's appointment was made on recommendations from past Northwest Chamber Board Chairs and Chamber President Brian Goldman.
"It is truly an honor and humbling to be selected to this special leadership position with the Northwest Chamber," Branham said.  "The Chamber has grown tremendously during the past few years and does an outstanding job of supporting veterans and other causes.  I look forward to working with Brian, the Executive Board, and our general membership to continue the Chamber's rapid growth and involvement with philanthropic causes throughout the St. Louis area."
"The Northwest Chamber is honored to have Tim serve as our Chairman of the Board. His forward thinking and compassion for the Chamber, and Chamber Foundation to help veterans, is unmatched by anyone. We are already having an amazing year with Tim at the helm," Goldman said.
ABOUT BRANHAM ELECTRIC
Branham Electric puts customers first. The firm has been serving the electrical contracting needs for commercial, industrial and residential facilities for over a quarter of a century. Branham is the electrical contractor of choice for multi-family, mixed use, senior living and hotel new construction throughout the St. Louis Metropolitan area. Also known for its 24/7/365 service, Branham can have a team on-site anywhere, anytime in the St. Louis area within two hours. All technicians are trained professionals who are background checked and drug tested. The company is licensed, bonded and insured for your protection. Dedicated to work of the highest quality, Branham has received two IEC Excellence in Electrical Construction awards for energy efficient lighting retrofit projects, numerous safety awards, several honors from St. Louis Small Business Monthly for outstanding customer service, and is a recipient of the 2016 Torch Award from the Better Business Bureau of St. Louis for exceptional ethical business practices. Providing service for new construction, remodeling, design/build, voice/data/video cabling, Electrical Systems (Fire Alarm, Access Control, Closed Circuit TV, Security and Data Centers) and Security & Fire Alarm Monitoring, learn how Branham puts customers first for all their electrical contracting needs. For more information visit http://branhamelectric.com

Business Info :
Solomon Turner PR
36 Four Seasons Center
Chesterfield, MO 63017
Phone: 314-205-0800
Website:
http://solomonturner.com