"Time to energise UK Startups" claims BPlan4u Director Joshua Clow
BPlan4u launches live webinar to energise UK Startups for EPIC GROWTH. The event will feature case studies, the 3P StartUp methodology, how to attract high calibre investors and customers, plus a 15 minute AMA (ask me anything) section.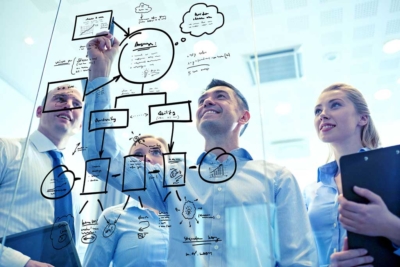 Press Release (ePRNews.com) - COLCHESTER, England - Jun 12, 2017 - "Our Promise is you'll walk away with at least 2 mind shifting ideas for Epic Growth for your Startup or Growing Business." That's the bold claim from BPlan4u Director Joshua Clow.
"There's a strange apathy about business plans in the UK today. The old adage of BUILD IT AND THEY WILL COME that clouds Internet websites, has become popular amongst business "plan" thinking too. "Write it and they will invest." So we're hosting the 3P Business Jacking Event to remind people what a real Business Strategy should be about. The kind that gets investors and buyers excited"
The 3P Business Jacking event is an on-line webinar on Thursday 22nd June 2017, held via 2 sessions at 3PM and 9PM.
The #3pBizJack event is a 45 minute presentation and a 15 minute AMA (Ask Me Anything) to their panel of Business Consultants, combing over 80 years of business experience.
The itinerary includes;
• CASE STUDIES: 3 huge 10M failures and how they could easily have been avoided (don't make these same mistakes).
• Pillar 1 – PERFECT – how to perfect and validate your idea and get pre sales and momentum. Plus timing and team building and transitioning through MVP.
• Pillar 2 – PITCH – how to make your communications "shine" so people have clarity with your offer and your strategy.
• Pillar 3 – PROFIT – How to take your offer to market and quadruple your onboarding and take-up with some simple strategies.
• Plus 15 minutes is dedicated to an AMA (Ask Me Anything) session where a combined 80 years of business experience will be on hand to answer your questions.
"We're honoured to be hosting this event" said Mr Clow "and contributing to Britain's entrepreneurial spirit. Business strategy and Startup seeding and investment has evolved in the last decade and the days of Word templates are over."
"Entrepreneurs need a vision and a method to get their offer across to potential investors and customers. On this event, we're delighted to contribute our 3P methodology to help visionaries bring their dreams to life. The event has already been well received and it's set to be a fun and valuable event."
TICKETS:
Reserve your seat.
http://bplan4u.co/3p
Space Limited to 2000 seats.
Background:
BPlan4u is a disruptive business plan strategy solution provider, specialising in custom business plans for UK startups, Global Entrepreneurs and UK companies looking for distribution or Import/Export opportunities.
Their Nano Tech Business Plan has been the reference used by the DiT for global entrepreneurs since 2011.
Spearheaded by CEO Dean Cook BA/BSc (Hons), BPlan4u Ltd aims to provides the most comprehensive business strategy solution in the UK today, utilising an innovative portal of investment contacts, seminal legal document templates, sublime presentation decks, essential legal documents (including NDA and Partnership agreements) and an unrivalled business plan "framework" providing an in-depth business plan solution, complete with personalised contemporary branding design.
Contacts:
Press/Social: Jade Waddy j.waddy@bplan4u.co.uk
Operations: Joanna Davidson j.davidson@bplan4u.co.uk
Business: Joshua Clow j.clow@bplan4u.co.uk
Web: http://www.bplan4u.co.uk
Phone: 0845 0040 680
Address: The Creative Hub, 37 Queen Street, Colchester, CO1 2PQ
Source :
BPlan4u Ltd

Business Info :
BPlan4u Ltd
The Creative Hub, 37 Queen Street
Colchester, Essex - CO1 2PQ England
Phone: 0845 0040 680
Website:
http://www.bplan4u.co.uk