TooXclusive.com Offers Latest Nigerian Music Releases Online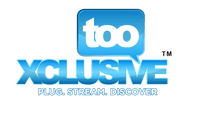 Press Release (ePRNews.com) - Avenue, Ikeja - Nov 07, 2021 - TooXclusive.com offers numerous new song releases and entertainment news in Nigeria. They post not only Nigerian content but also those from other parts of Africa. Over the years, the platform has been ranked highly due to the credibility of its content. They also specialize in the online promotion of various upcoming releases. The platform utilizes its experience and expertise to serve multiple users better. Through their exceptional solutions, artists can easily reach their fans.
Speaking about the platform's solutions, the company spokesperson said, "Our platform has established itself within the online community to offer musicians, managers, and record labels exceptional solutions. We use the latest strategic marketing methods to build brand awareness, maximize exposure, and create a grassroots movement. With our platform, musicians can get their own artist profile page. We distribute one's songs to various social networks. Unfortunately, we do not promote any individual. Our platform has a team of highly qualified professionals who check and review one's lyrics, quality, and vocals. Thus, music lovers can rest assured of getting top quality music content."
Looking for a list of all songs by David? TooXclusive.com has established an excellent reputation in the world of music. It was founded in 2012. The platform typically gets over 3 million hits worldwide per month. They allow music listeners to not only access their favorite music video but also create a music library of their own. The platform typically serves visitors from various parts of the globe. They are filled with plenty of user-friendly features to make sure that visitors have a smooth online experience.
The company spokesperson stated, "Our online platform may contain some links to other sites that are not controlled by us. Such links are normally provided solely for one's convenience. However, this does not amount to an endorsement by our platform of that website. In case one use the links, they will be directed out of our platform. Our terms of use and other policies do not apply to other websites. If individuals have queries, they can consider contacting us through our email contact form."
TooXclusive.com offers people the opportunity to download superstar Wizkid songs. With the platform, music listeners can access various genres of music. The platform frequently updates its features to make sure that individuals have an excellent user experience. They have received numerous awards for the exceptional content they offer. The company's visitors usually comprise individuals who are in the age group of 18 to 26 years. Thus, they are also an ideal option for advertisers.
About tooXclusive.com
Tooxclusive typically hosts the largest collection of African music videos. They constantly add new songs to their music repository. This has made the platform to be a leader in its industry. With the platform, music lovers do not need to pay a single penny to stream or download their desired videos. They can listen to their favorite music in the comfort of their homes.
Contact Details
TooXclusive.com
Address: 70D Saddhatu Plaza Allen
Avenue, Ikeja
Email: Music@tooxclusive.com
Website: https://tooxclusive.com/
Source :
TooXclusive.com