Total Car Removal Perth is Providing Vehicle Body Removal and Tow Trucks Services in Perth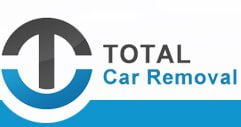 Press Release (ePRNews.com) - Bayswater, WA - Feb 27, 2019 - With over five years of experience in Automotive Removals and Scrap Recycling business, Total Car Removal Perth has positioned itself as a reputable professional automotive buyer in Perth. The company targets individuals as well as entities looking to get rid of their cars; whether used, old, rusted, wrecked, scrap or junk vehicle in exchange for instant cash. Total Car Removal Perth offer round the clock vehicle removal services that include removal of scrap car, used vehicle, hooptie, accident vehicle, junk automobile, wrecked automobile, broken automobile, as well as damaged automobile removal service. The company removes all models and brands of automotive from trucks, 4WDs, vans, SUVs, ute, and motorcycle, among others.
"Total Car Removal Perth aims to ensure that we don't have wrecked cars lying around our compounds by taking that burden off individuals and by offering cash for it instead," stated the company spokesperson in a recent interview. "Free Removal service is provided for customers wanting to sell their vehicles, and cash payment will be made during the removal. We are a reliable service which you can  be trusted to pay the right amount your car deserves and 100% customer satisfaction guaranteed."
Total Car Removal Perth offers a free car body removal in Perth and surrounding areas and pays top dollar for the car no matter the condition of the vehicle. The company buys all models of automotive in any state such as unwanted, junk, old or damaged cars, the company won't mind even if the vehicle is not registered or not in running condition. Total Car Removal Perth pays substantial sums of up to $6000 ensuring that customers get fair compensation higher model whether damaged or written-off, the company pays the right amount your car deserves.
"Another service that we provide to residents of Perth is a towing truck service. At Total Car Removal Perth, we understand that when your car has just broken down, you need a tow truck service that is reliable and inexpensive," added the company spokesperson. "Total Car Removal Perth addresses  your every towing need, from breakdown service to picking up a damaged car and transporting the same to a repair shop of your choice at an inexpensive cost."
Total Car Removal Perth caters to the needs of both residential and commercial customers towing services in Perth and within the inner city suburbs areas. We offer full vehicle towing services to customers in Perth and the environs, with Accident Removal, Breakdown Service, 4wd Recovery,  and moving house among others. Total Car Removal Perth offers round the clock towing services for; cars, motorcycle, vans, utes, caravans, boats, trailers, forklifts, bobcats, light trucks/machinery, excavators, salvage cars, containers, motor homes, horse floats, bog work, vehicle retrieval, accident cars, and fleet cars towing works.
About Total Car Removal Perth
Total Car Removal Perth is a renowned company with offices located at Eden hills that deal in buying old cars for recycling, used car for sale, break down services as well as towing services in Perth. Persons looking for the best car removal service should no further than total car removal Perth, who is dependable with accurate valuations, straight forward deals, fast and reliable transactions and an Instant payment by cash.
Contact Information:
Total Car Removal Perth
Address: 4/18 Drynan Street, Bayswater
WA 6053 Australia
Phone: 0468 377 727
Email: john@totalcarremovalperth.com.au
Website: http://totalcarremoval.com.au/
Source :
https://goo.gl/maps/iViT3J2SsuG2