Tradebloc Inc. Unveils New Superior Credit Monitoring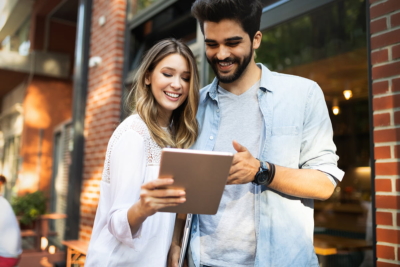 Press Release (ePRNews.com) - LAS VEGAS - May 20, 2020 - In a natural evolution, two great and trusted companies that are highly recognized and respected by millions of consumers, financial institutions, and small and large enterprises, have joined forces to offer their ironclad credit monitoring protection www.tradebloccredit.com.
Tradebloc Inc, the #1 provider in credit repair services, and IdentityIQ, the leader in digital identity protection, announced that their brands have agreed to unite in an effort to serve a larger breadth of customers. As an industry leader, Tradebloc has implemented a number of new products and services over the years that have outpaced the rapidly changing credit repair landscape. With today's new partnership, Tradebloc will once again dominate with up-to-the-minute capabilities for a world that is increasingly connected digitally and vulnerable to fraud.
"I have been in the credit repair industry for 22 years and helped over 50,000 clients achieve their goals of a perfect score," explains Tim Clark, CEO and Founder of Tradebloc. "Currently, I am the credit repair industry's top money earner. I have tried literally dozens of various credit monitoring services during my career and nothing compares with IdentityIQ."
More than 1.6 billion records have been exposed in data breaches, meaning almost everyone is at risk for identity theft. The key for consumers is to actively monitor their credit and identity information regularly, which allows for quick action when identity thieves strike.
"The difference between a person with an average credit score and those who maintain a great score are those who monitor their credit reports monthly. If you want to have a 700 score or better you need to be on IdentityIQ," remarks Clark.
IdentityIQ is ideal for anyone because everyone is at risk. By offering an affordably powerful monitoring system at only $29.99 a month, IdentityIQ scans millions of data points, secret chat rooms, underground forums, for signs of fraudulent activity and more. IdentityIQ stops thieves from stealing personal information that can be used to take out loans with, open new credit cards, clone debit cards, change a billing address, obtain a new driver's license, and use that false identity when questioned by police.
About Tradebloc, Inc
Tradebloc, Inc® is recognized as a top leader in credit repair and identity theft monitoring with consecutive years of triple-digit growth. The company delivers a wide range of services including block and repair, credit and identity monitoring and credit repair that benefit consumers and businesses. Their vision is to better protect and empower consumers through the active delivery of credit and identity data.
For more information or questions, contact:
Tim Clark
info@tradebloc.com
(800) 554-7694
Source :
Tradebloc, Inc