Trucker Huss Attorney Eric Schillinger Contributes to BLR Federal Employment Law Insider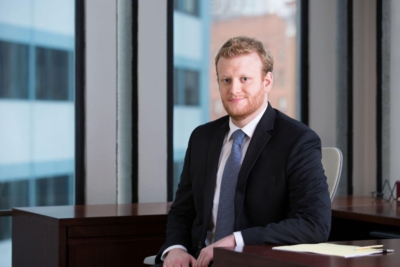 Press Release (ePRNews.com) - SAN FRANCISCO - Mar 22, 2017 - Trucker Huss, APC is pleased to announce that on March 16, 2017, attorney Eric Schillinger was asked by Business and Legal Resources (BLR®) to comment on the potential employer impact of the American Health Care Act (AHCA), a bill that would repeal and replace certain tax- and spending-related provisions of the Patient Protection and Affordable Care Act (ACA).  The AHCA was unveiled by two committees in the House of Representatives on March 6 and is expected to reach the full House for a vote on Thursday, March 23.
Separately, Eric wrote an article in the March edition of Federal Employment Law Insider, titled "Obamacare replacement proposals: HRAs, employer payment plans," that provides a look at the Health Reimbursement Arrangements (HRA) and Employer Payment Plans (EPP) changes advocated in previous ACA repeal and replacement proposals – and the effect those changes would have on millions of Americans and American employers. If the ACA's restrictions on HRAs and EPPs are repealed, employers likely will want to weigh the costs and benefits of shifting from sponsoring major medical plans to providing HRAs or EPPs that pay for individual health insurance coverage. Congress potentially could address such HRA and EPP changes in the later stages of the ACA repeal process (i.e., after the tax and spending changes proposed by the AHCA).
Click here to view the March 16 BLR article with Eric's comments on the AHCA:
http://hrdailyadvisor.blr.com/2017/03/16/aca-repeal-bill-alleviates-many-employer-burdens/
Click here to view Eric's March article in Federal Employment Law Insider on page 6: http://store.hrhero.com/aitdownloadablefiles/download/aitfile/aitfile_id/64897.pdf
About Trucker Huss
Trucker Huss is the largest employee benefits specialty law firm headquartered on the West Coast. Our in-depth knowledge and breadth of experience on all issues confronting benefit plans, plan sponsors, and plan fiduciaries translate into real-world, practical solutions for our clients—backed by the resources to handle the most complex or the most straightforward assignments. For more information, visit http://www.truckerhuss.com/.
Source :
Trucker Huss, APC