UAE HOSTESSES Supplying the Best Human Resources to Manage Corporate Events in Dubai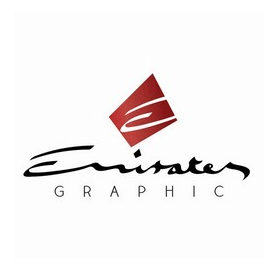 Press Release (ePRNews.com) - UAE - Mar 12, 2020 - UAE HOSTESSES is a leading provider of professional and experienced exhibition staff, hostesses, models and promoters for any type of corporate event in the UAE. The agency not only offers the right staff for handling private events, concerts and exhibitions of its clients, but it also has well-groomed and trained professionals to manage a variety of corporate events like conferences and annual company events. UAE HOSTESSES has a large pool of talented and ambitious people that make any event come alive.
During the latest media event, the spokesperson of UAE HOSTESSES shared, "With our event staffing solutions, we help our clients leave unforgettable impressions on their guests. Not only are our professionals a good fit for any size or type of event, but we also do not settle for anything short of amazing when it comes to providing our clients with the perfect solutions. At any premier corporate event, hosts and hostesses are invariably the first point of contact for guests. So, it is the first chance to make the right impression, and we are here to ensure it every time."
Being an event connoisseur, UAE HOSTESSES has been revolutionizing the art of branding. The agency ensures that its client's business delivers the best values to its key clientele with the right representation. Working as an extension of their business, UAE Staff focuses on projecting an unforgettable experience for their customers. With years of experience of managing corporate events in Dubai, the agency has served the big-ticket brands and start-ups at the same time, while delivering custom solutions for events of any scale.
The spokesperson also informed, "We have a multilingual team for all staffing needs. Our hosts and hostesses welcome our clients' guests and manage their expectations. They come from different nationalities, but they are all based in Dubai to serve the client needs as and when expected. Our event managers also bridge the communication gap with guests and provide them with the information they seek. Our proficient hosts and hostesses easily coordinate the activities at corporate events to make them impactful."
UAE HOSTESSES provides event planners and hosts that are thoroughly background checked and audited. Being a reputed Dubai models agency, it also works with the top local and international models to serve the most discerning clientele. Having an elite reputation for providing the highly sought-after models for various corporate events, UAE HOSTESSES has handled many high-profile brands in the corporate world. The agency's exceptional model management skills keep it ahead of competition amidst all the glamour and glitz.
About UAE HOSTESSES
UAE HOSTESSES is a renowned staffing solutions provider that offers talented professionals to perform impactful corporate event management in Dubai. The agency also has a large database of male and female models and hosts and hostesses for several private and public events of its clients. UAE HOSTESSES's promoters interact with target audiences and potential customers to generate their interest in its client's offerings. They perform one-to-one communication and become a link between the client company and its prospects at various marketing events.