ULIPs for Risk Management: Safeguarding Your Investments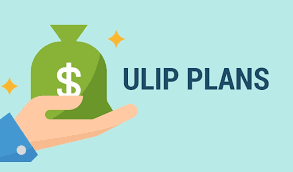 Unit-Linked insurance plans, also known as ULIPs, are a type of life insurance plan which is a combination of insurance and investment. This makes it a versatile financial product that can be used for both risk management and investment purposes.
One of the key benefits of ULIP for risk management is that they provide death benefits. This means that if anything happens to you in between the policy term, your beneficiaries will receive the payout from the insurance company. This can help your loved ones with financial protection in an unexpected scenario.
In addition to providing a death benefit, ULIPs also have investment features. This means that you can use ULIP premium to invest in various financial products like mutual funds, bonds, and stocks. This helps you to grow your wealth over time and accomplish your financial growth. ULIP premiums are also eligible for tax deductions under Section 80C of the Income Tax Act.
How can ULIPs help you manage risks?
There are many ways that ULIPs help you in risk management. Some of the examples are discussed below:
Death benefit
As discussed earlier, ULIPs provide death benefits. This means that if anything unexpected happens to you within the policy terms, your loved ones will receive the payout. This helps in the financial security of the loved ones.
Investment diversification
ULIPs offer a variety of investment diversification, which helps you in reducing risks. When you invest in ULIPs, you can choose to invest your premiums in various financial products like bonds, stocks, and mutual funds. This helps you in spreading your risks across different asset classes, which can help you to protect your investment from market volatility.
Guaranteed returns
Some of the ULIPs offer guaranteed returns. This means that you are guaranteed to earn a certain amount of return on your investment, regardless of how the market performs. This feature provides peace of mind and helps you to manage risk.
The ULIPs penetration in India is still relatively low, at around 2% of the population. However, the market is expected to grow rapidly in the coming years.
Things to keep in mind while choosing ULIPs for risk management
If you are considering ULIPs for risk management, you need to keep these things in mind:
Risk-taking capability
You should invest in ULIPs according to your risk-taking ability. If you are risk-averse, you can choose a ULIP with a conservative investment portfolio. If you are comfortable with the risk, you can select a ULIP with an aggressive investment portfolio.
Your financial goals 
What is your financial goal? If you are saving for retirement, you can choose a ULIP with a long-term investment horizon. If you are saving for a short-term goal, such as your child's education, you can select a ULIP with a shorter investment horizon.
Conclusion
ULIP can be an invaluable tool for risk management. However, choosing a ULIP that is right for you and your circumstances is important. By considering your risk ability, financial goals, and the plan's cost, you can choose a ULIP that will help you manage risk and achieve your financial goals.