Uncle Buffalo offers Stainless Steel Rice Cookers For Sale Online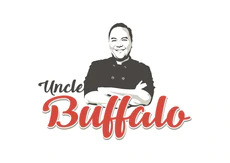 Press Release (ePRNews.com) - Australia - Jul 30, 2022 - Uncle Buffalo specializes in stainless steel cookware. They have been in the industry since 1957. This ample experience allows the company to consistently deliver premium quality products to all of its clients. The company usually keeps up-to-date with the latest changes and trends in the industry. That is why they can provide innovative products that make cooking more efficient and healthy. The company prides itself on having a vast collection of products. Thus, clients can be sure of finding the perfect item that meets their needs and requirements.
Speaking about the company's warranty and repair policy, the company spokesperson said, "Our products normally come with a 12-month manufacturer warranty. The warranty typically does not cover mishandling by the user, such as commercial use, accidental damage, and many more. Clients can visit our online platform to fill out our warranty and repair form. Later, our customer support team will contact them. In case individuals want to post the product, they are encouraged to keep the original packaging. This is because it will make it easier for our company to dispatch a courier to pick up the defective product."
Rice cookers offer an easy way to make perfect rice without any fuss. They are ideal for people who love rice but do not have the time to make it. With the item, clients do not have to pay attention to the cooker while it cooks. Thus, clients can save a lot of time while using the cookers. Those wondering where to find a stainless steel rice cooker can consider contacting Uncle Buffalo. The company is one of the top brands in Australia. Thus, clients can rest assured of purchasing premium quality items from the company.
Offering reasons why one should turn to stainless steel products, the company spokesperson said, "Here are some reasons why one should opt for stainless steel items. The products are highly durable and sturdy since stainless steel is ultra-resistant to corrosion and scratches. They are also easy to clean since they require a simple scrub and rinse."
Commercial pressure cookers are among the best tools that help one cook larger quantities of food efficiently and fast without compromising quality or flavour. They usually have a capacity of more than 25 litres. The item is typically utilized in several industries such as catering, metal, and chemical. It is also used in army camps, canteens, temples, and other institutions that serve food to a large group of individuals. At Uncle Buffalo, they offer clients the chance to buy stainless steel pressure cooker. The company's cookers are made with top-quality materials and can handle any cooking task that one throws at them.
About Uncle Buffalo
Uncle Buffalo offers quality cookware. Their inventory typically features pressure cookers, air fryers, rice cookers, pots and saucepans, woks and fry pans, and many more. Whether one wants to cook multiple steaks or a large turkey, they can rely on the company. The company's items get the job done efficiently and quickly. Those wanting to buy stainless steel pressure cooker in Australia can contact the company.
Contact Details
Uncle Buffalo
Website: https://www.unclebuffalo.com.au/
Source :
Uncle Buffalo