Uniforms in Dubai is Offering Custom-Made Uniforms in the UAE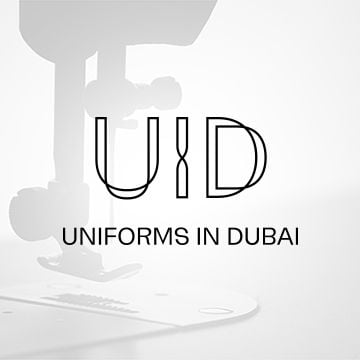 Press Release (ePRNews.com) - Dubai, UAE - Sep 09, 2020 - Uniforms in Dubai is a leading manufacturer of uniforms in the UAE. They have a team of experienced tailors who specialize in making affordable, custom-made uniforms for various industries. The company understands that clients' employees interact with customers and reflect the brand identity of a business. That's why the firm is committed to offering high-quality uniforms. Their clients range from small businesses with less than ten employees to large corporations with more than 1000 employees.
Speaking about the benefits of uniform to an organization, the company spokesperson said, "Uniform plays an important role in enhancing the branding and business of a firm in various ways. Clients should consider making uniforms an integral part of their businesses since they put forward several advantages to their business and employees. Here are some benefits of uniforms to an organization. Uniforms create brand awareness and reflect professionalism. They create unity since employees in the same uniform develop a feeling that they are one whole group directed towards achieving a particular goal. Uniforms also improve security and break the barrier of cultural backgrounds and standards."
Looking for Dubai uniforms supplier? Uniforms in Dubai is among the top manufacturers of uniforms in Dubai. They focus on longevity, durability, and consistency when producing uniforms. The firm has a team of highly trained professionals who monitor the production process to ensure high-quality standards are met. They have deep experience in the tailoring industry. The company aims to build a positive client sentiment with a significant loyalty-retention rate. That's why they are continuously delivering meaningful value to their clients at affordable rates. The firm offers innovative and creative uniform designs.
Responding to an inquiry on how clients can keep their company uniforms clean, the company spokesperson said, "There are several things individuals need to consider when instituting a uniform for their employees. One of the aspects includes deciding on how they will be kept clean. Here are ways clients can use to keep their company their company uniforms clean. Clients can have their employees wash them. They can also hire a laundry service provider to wash them."
Uniforms in Dubai offer a vast range of services such as uniform fabric tailoring, buckling and formability, in-house uniform designing and printing, contract manufacturing, and many more. They take immense pride in having a widespread presence across diverse industries. The company offers custom-made uniforms to meet the client's unique needs and demands. They have in-house flexible sampling and measure facilities, which enables them to produce samples and special measures for their clients. The firm offers a vast range of accessories such as embodied caps, service badges, ties, belts, suspenders, and many more. For more information about the company, clients can visit uniformsindubai.com.
About Uniforms in Dubai
Uniforms in Dubai offers a vast range of uniforms. With the firm, clients are assured of purchasing uniforms that are stylish and comfortable to wear. The company has a team of highly experienced designers who create beautiful uniform designs.
Source :
Uniforms in Dubai