Vacancy: Process Engineer for Noliac's site in Denmark
Noliac, a part of CTS Corporation, is looking for a Process Engineer for the multilayer piezoceramics manufacturing unit. Apply now!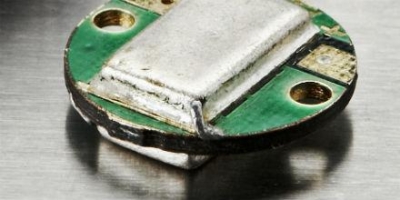 Press Release (ePRNews.com) - KVISTGAARD, Denmark - Jun 19, 2017 - The successful candidate will be able to improve the industrial processes in order to maintain efficiency, reduce cost, improve sustainability and maximize profitability.
Job description
• Develop, configure and optimize industrial processes from start up of a batch and until final inspection
• Assess processes, take measurements and interpret data
• Design, run, test and upgrade systems and processes
• Design and construct tools for optimizations
• Develop best practices, routines and innovative solutions to improve production rates and quality of output
• Manage cost and time constraints
• Provide process documentation and operating instructions
Read the whole jobadvert at http://www.noliac.com/about-us/jobs/process-engineer/
Apply now!
Send your application, including CV and exam transcripts to CHRO Lotte J. Beck per email (Lotte.Beck@ctscorp.com). We take in applicants for interviews ongoing.
About Noliac
Noliac presents a unique proficiency in the field of piezoelectric technology. We design, develop and manufacture the total range of piezoelectric products – from powders to mono- and multilayer components and all the way to finished plug-and-play applications. Noliac is a part of CTS Corporation.
Have a look at our products at http://www.noliac.com/products/
Source :
Noliac A/S

Business Info :
Noliac A/S
Hejreskovvej 18
Kvistgaard, Helsingør 3490
Phone: +4549125030
Website:
http://www.noliac.com