Value Dental Centers Moreno Valley Offers the Best Dental Services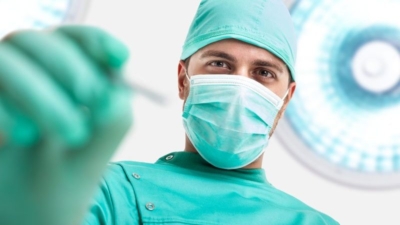 Press Release (ePRNews.com) - Moreno Valley, CA - Jun 28, 2017 - Value Dental Centers Moreno Valley is a full-service dental care clinic providing compassionate care to their clients through their qualified dentists and hygienists. They utilize high-quality equipment and expertise to make dental care comfortable and easy. Value Dental Centers Moreno Valley has specialized in personal attention, and each client is treated on a unique level for the best results. They are highly experienced and have a reputation for providing satisfactory services to all their customers.
Talking about their range of treatment, Dr. Robert J Houchin said, "We have heavily invested in our workforce and technology enabling us to meet all dental requirements in our office. We offer preventive services ranging from cleanings and exams to performing restorative treatments like dental implant surgery. All our services are offered after a thorough consultation by our physicians which helps them make informed decisions as pertains to one's treatment. We offer treatments like dentures, extractions, deep cleanings, porcelain veneers, and Invisalign among other dental procedures. All our treatments are delivered using advanced tools for efficiency and a painless experience."
Customers looking to find dental offices in Moreno Valley can rely on Value Dental Centers Moreno Valley for exceptional services. They are conveniently located in the region and offer family focused services at budget-friendly rates with a range of flexible financing options. Value Dental Centers Moreno Valley accepts insurance covers like PPO's and most HMO's and files the claim for clients to enjoy the maximum coverage.
Speaking about why customers should choose their services, Dr. Robert J Houchin added, "With a client rating of 9.5 and a 100% retention rate, we are a reliable firm who constantly re-invents ways to ensure outstanding customer services. Clients who require crowns can receive them in less than an hour, thanks to our chairside milling machine that helps eliminate the need for multiple visits. For exams, we use laser detection technology to measure fluorescence in your teeth and show signs of decay. The laser technology is so efficient that they signal the first level of a cavity, helping us to address the condition quickly and easily."
Value Dental Centers Moreno Valley has an on-call emergency dentist in Moreno Valley. The emergency service allows clients to connect to them after regular work hours through a telephone call. Their phone line automatically redirects calls to an on-call dentist who can gauge the level of emergency and provide fast relief for the dental pain before booking a convenient appointment to help the client. By availing emergency services, Value Dental Centers Moreno can offer 24/7 services to their customers all year round. Their Clients can also book an appointment through their website by submitting personal details and receiving timely response.
About Value Dental Centers Moreno Valley
Value Dental Centers Moreno Valley is a dental care office providing a full range of treatment and care to their customers using advanced equipment and professional dentists and hygienists. They are a family care center specialized in quality dental care and utmost customer satisfaction.
Source :
Value Dental Centers Moreno Valley