Viasion Provides High-quality PCB Fabrication and Assembly Services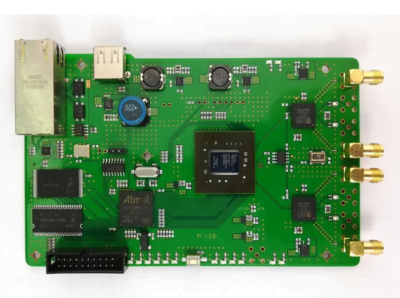 Press Release (ePRNews.com) - Guangdong, China - Jan 21, 2021 - Viasion is one of China's most experienced PCB manufacturers. They pride themselves on being clients' best business partners and good friends in every aspect of their PCB needs. The company is committed to meeting the needs of its clients from different industries in terms of quality, cost-effectiveness, delivery, and any other demanding requests. They have the capabilities to meet the standard and custom PCB requirements of various industries.
Responding to an inquiry on whether flex circuit boards are as reliable as rigid circuit boards, the company spokesperson said, "Flex boards offer numerous benefits over rigid circuit boards. The ability to place circuits on a thin dielectric film means that flex circuit boards can fit in smaller spaces, allowing electronics to be smaller and lighter and contain more features. When one chooses flex circuit boards, he or she isn't sacrificing reliability. Flex circuits are composed of materials that are meant to flex easily and often. Top circuits can flex up to 500 million times without failure. Therefore, flex circuits may actually be sturdier than rigid circuit boards. Flex circuits also offer great thermal stability, meaning that they are designed for optimal airflow and heat dissipation."
Get the best electronic contract assembly services from Viasion. The company is a one-stop solution for all electronic manufacturing services. Typically, they are often entrenched with the electronic contract manufacturing process from design to assembly. Through their strong network of well-proven assembly and manufacturing partners, the company can provide the most advanced and nearly limitless capabilities for the production PCB contract application. The company's various services include product development, PCB assembly, turnkey box build, conformal coating, functional testing, customized logistics per customer, and more.
Offering insight about metal core thermal PCB, the company spokesperson said, "Metal core thermal PCBs are usually used in applications where a dense wattage calls for good thermal heat dissipation. The thermal efficiency gained by a metal-based board allows for downsizing designs and removal of hardware. To avoid short circuits, there is electrical insulation between the copper traces and the base metal using a tailored dielectric layer with high thermal conductivity. Thanks to metal core PCB, power densities can be increased while components remain cool, increasing durability and life."
Viasion is among the leading cheap PCB manufacturer in China. They specialize in cheap PCB fabrication services. They use various methods and equipment such as cheap PCB manufacturing machine to minimize the cost of production. Consistency and cost control are typically of great importance for their engineers. They are well aware of the techniques necessary to minimize cost and are also specialized in PCB contract manufacturing service, manufacturing PCB boards, and many more. To learn more, clients can visit the company's website.
About Viasion
Looking for PCB contract manufacturing? Viasion offers one-stop solutions for PCB manufacturing and assembly. They strive to make PCB works easy and hassle-free. The company works on quick-turn projects and provides on-time and quality products and services.
Contact Details
Company Name: Viasion Technology Co. Ltd
3rd floor, Tai He Rong Industry Part,
Shiyan Area, Bao'an District, Shenzhen City,
Guangdong, China
Telephone: 0086-755-26735910
Fax: 0086-755-26735920
Email: sales@viasion.com
Website: http://www.viasionpcb.com/
Source :
Viasion Technology Co. Ltd