Virtual Data Room in 2019 and Key Market Players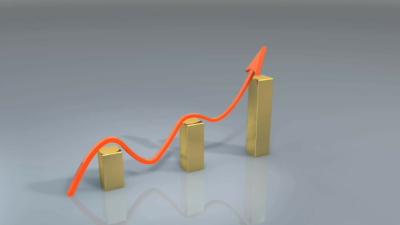 Virtual Data Room is a highly integrated online repository system to store and distribute data or document in any organization. The VDR or virtual data room is a virtual version of a physical data storage room that was used to record and store document
Why Virtual Data Rooms?
In 2018 alone, the cost of theft and data breach was recorded as at an average of 3.8 million dollars. 5 million data records are either stolen or lost daily all across the world. Now, this is a big problem. Virtual data room is the solution to the safety of data with higher due diligence compatibility.
Most VDR now uses cloud base storage systems that allow companies to have access to their documents anytime and anywhere. Use of VDR help reduce both cost and time and also allows speeding up the documentation process.
Top VDR service providers in 2019
VDR services providers list has grown over the year. In 2019 many leading service providers have topped the chart in terms of both market share and revenue generation. Here is a list of top VDR service providers
1. Google Drive– Tops the chart as is it free and allows cloud storage remote access, variety of file formats, Live chat and supports Mac, Win, and Linux.
2. Firmex – the best part of Firmex is that it's optimized for mobile use, its flexibility of development and Zonal OCR tool.
3. box virtual data room- developed especially to handle mergers and acquisitions of enterprises and data handling of such events. Easy customizability, file sharing, and access control and data-driven predictions of key market players.
Growth of VDR up to 2024
After thorough market research and study, reports have been drafted to predict the future of VDR. The key players and holdings that would be making it big with their products and services can be predicted.
VDR growth by Market share and demand according to Countries:
1. USA, Canada, and Mexico
2. China, Japan, Korea, and India
3. Germany, France, UK and Italy
4. Turkey Egypt and Iran
VDR key Market players forecasted
1. Firmex
2. BMC Groups
3. iDeals Solutions Group S.A.
4. Box
5. BrainLoop AG
6. CapLinked Inc.
The future of VDR would see a lot of development both cloud base and on-premise development of VDRs. With customizability of VDR growing in demand most of the organization would prefer a VDR tailored to meet their specific needs.
One of the most critical aspects of market growth of Virtual data rooms is the cost of such products. Today in 2019 there are some free services like Google Drive, but with the growing demand for data security and due diligence compliances, most services at present and to come up would be charged. As more organizations are looking forward to a customized VDR, the costs can be estimated to grow; subjected to manufacturing cost, price of competitors and labor cost.
Benefits of using VDR
Virtual data rooms are growing n demand and there is no doubt about their future. Owing to the list of benefits provided by VDR :
• Remote virtual storage, save lots of space and cost involved in the physical data storage room
• Enhances data security and integrity
• Allows remote access to documents and data
• Access and control can be managed easily allowing multiple users to access the same data at the same time.
• Enhanced Due diligence reducing redundancies and facilitates easy compliances and governance.
• Multiple device access like mobiles laptops and computer systems thus providing easy mobility with a huge amount of data.
VDR is a much-needed business development and is sure to keep up with its market share with increasing market reach. VDR applies to many Industries especially focusing on Law firms, Life sciences, Health care, Real-estate Companies, Management consultants, mining and energy sector, BFSI and many others.
The market of virtual data rooms is projected to grow positively in the coming years with more development and focus on strengthening data processing and analysis features along with data storage. Better management and control of access and authority of documents will be seen in coming years and with completion increasing, VDR might be availed at competitive prices.