Visitors Destination Offers Sunrise and Evening Desert Safari Tour Packages in Abu Dhabi
Visitors Destination is a dependable company that provides tour packages for tourists and individuals in the UAE.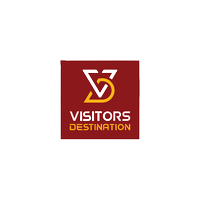 Press Release (ePRNews.com) - Abu Dhabi, UAE - Jun 10, 2023 - Visitors Destination was established by a group of like-minded people concerned about the safety and well-being of visitors and offered a range of services, including individual, private, group, and corporate travel. They also provide tailor-made tour packages to suit the needs of all types of travellers.
When asked about their offering for a romantic dinner package, the representative of Visitors Destination said. "The guests would be captivated for a lifetime by the surreal landscapes of the desert and the enchanting star-studded sky. Despite the seemingly unromantic nature of the desert, they assured that a special dining area on a dune would be reserved and customized exclusively for the couple. The ideal romantic atmosphere would be created through a prolonged ride on the dune to appreciate the beauty of the desert and an exhilarating dune-bashing adventure."
Visitors Destination's Tour Packages cover all major attractions in Abu Dhabi along with a luxurious stay in the renowned Abu Dhabi desert under the starry sky and with superior customer service and local delicacies to enjoy. Whether visiting for business or pleasure, this package caters to guests' individual needs with its flexible timings to ensure guests can experience Abu Dhabi at their convenience. Those trying to book sunrise desert safari in Abu Dhabi should consider VIsitors Destination as their top choice.
The representative further added. 'The option of a henna tattoo is available to you and your significant other as a means of immersing yourselves in Abu Dhabi's cultural offerings. Additionally, the opportunity to witness the stunning golden desert illuminated by the sun's final rays during a romantic dune dinner can be yours by simply selecting an Abu Dhabi dinner package suited to your tastes."
Visitors Destination is committed to sustainable tourism and employs a team of local guides and drivers to provide a unique and authentic experience for visitors. With a range of services, including individual, private, group, and corporate travel, Visitors Destination offers tailor-made tour packages to suit the needs of all types of travellers. Whether exploring the rich culture and history of Abu Dhabi or experiencing the thrill of adventure activities, Visitors Destination aims to provide a memorable and enjoyable experience for all. If you are trying to search for Abu Dhabi evening desert safari packages, you should visit the official website of Visitors Destination for price options and details.
About Visitors Destination
Visitors Destination is thrilled to announce the launch of its new package that offers a meticulously planned itinerary for travellers looking to explore the wonders of Abu Dhabi. The package includes a luxurious stay in an Arabian-style room, tickets to the exciting Ferrari World theme park, and transportation to popular destinations such as the Burj Khalifa, Emirates Palace Hotel, Yas Island, and more. With this package, travellers can immerse themselves in the vibrant culture and awe-inspiring sights that Abu Dhabi offers. If you are trying to book Abu Dhabi morning desert safari, you should consider Visitors Destination as your top choice.
Contact Information
Visitors Destination
Al Fahim Tower,
Abu Dhabi, UAE
Phone – 971567142448
Email- contact@visitorsdestination.com
Website- http://www.visitorsdestination.com/
Source :
Visitors Destination