Wall 2 Wallpaper is Now Offering 3D Anime Wallpapers for the Best Interior Décor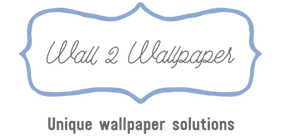 Press Release (ePRNews.com) - Canada - Apr 20, 2018 - Wall 2 Wallpaper is one of the most sought customized wallpaper suppliers. The company has been able to stock a wide variety of wallpapers that fit on any interior décor requirement. Some of the wallpapers availed by the company include the 3D Anime wallpaper, Stone Age Style Wallpaper, 3D PVC Grey Brick Stone Wallpaper, and many others. All their products are designed to fit every interior design and give the buyers an utmost satisfaction of beauty and decency in their living rooms, bedrooms, and kitchen.
It is now easy to find modern wallpaper designs for bedrooms by contacting Wall 2 Wallpaper. While commenting on the nature of their products, the company's head of marketing stated, "We are a company looking forward to delivering quality products in the market at a budget-friendly price. Equipped with the best sales professionals in the market we can assure our clients quality products made of handpicked materials to give them an outstanding look. We carry out intensive and extensive research to come up with the latest wallpapers that can fit every contemporary interior design. Our products not only give your office or living room a decent look but also transform its feasibility and ensure comfort."
3D wallpapers are becoming a buzz. Most individuals desire to have customized wallpapers delivered to their doorsteps on time. Wall 2 Wallpaper is a one-stop online shop for all wallpaper products. The company offers a wide variety of wallpapers for clients to choose. As an international supplier, the company collaborates with some of the most competitive shipping companies to offer subsidized delivery services. The company provides a tracking number for every order that enables customers to keep track of their merchandise for safe delivery.
While responding to a question from one of their esteem clients, the company's head of marketing said, "We have a clear quality assurance policy that ensures we stick to the set industrial standards in every service and product we deliver in the market. The ability to source our products from the largest manufacturers in bulk enables us to charge a reasonable price. In addition, we regularly revise our prices in line with the dynamics of the market. We have established an online shop for all our clients to buy best kids wallpaper at the convenience of their locale."
Given the stiff competition in the market, Wall 2 Wallpaper gives their clients a top priority in all their undertakings. The company has employed trained customer care who listens and responds to all customer inquiries promptly.
About Wall 2 Wallpaper
Wall 2 Wallpaper is a private company that majors in the supply and distribution of custom 3D wallpapers online. The company has established a secure online shop platform for individuals to shop for wallpaper and walls decor more conveniently. One can visit their website for more information on their wide range of children's room wallpapers.
Source :
Wall 2 Wallpaper